Grilling Guidelines
10 Guidelines to Grill By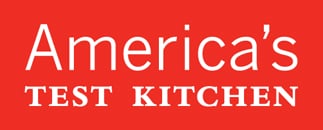 We've got a partnership with the recipe, equipment, and product testing gurus at America's Test Kitchen. They'll be sharing some of their time-tested recipes and technical expertise with us weekly.
Plan on turning on the grill this weekend? Here are 10 guidelines to cook by, plus a foolproof recipe for Mexican-style corn.
We don't know about you, but we believe fine weather, good company, and a hot grill are all you need for a perfectly delicious Summer. But preparing a grilled meal takes practice, patience, and attention to detail. Here are some tips to ensure that your outdoor cooking remains rewarding, successful, and safe.
Stay away from dangerous locations. Make sure the grill is located in an out-of-the-way spot several feet from your home (and children and pets, for that matter).
Don't run out of fuel. You don't want the grill to peter out before the food is cooked, so make sure you have enough fuel on hand. This means at least six quarts of charcoal. If you're using gas, then here's an easy way to measure the level in your grill's propane tank.
Keep your grill clean. Check the drip pan on your gas grill; built-up grease can be a fire hazard. On a charcoal grill, dispose of ashes left over from previous grilling before firing it up again. These ashes will affect cooking times and give off-flavors.
Clean and oil the cooking grate before cooking. This will prevent foods from sticking and picking up off-flavors. Here's a list of our favorite grill gadgets, including our winning grill brush.
Think ahead. Gas grills need to preheat for 15 minutes, and charcoal takes about five minutes once the coals are hot to achieve the proper temperature. Be sure to factor these times into your plans.
Avoid cross-contamination. Use separate platters for raw foods and cooked foods, use clean utensils after handling raw foods, and always dispose of leftover marinades. If you have a basting liquid, then pour what you need for cooking into a separate dish and set aside the rest for serving.
Don't judge a book by its cover. Chicken parts with nice grill marks can still be raw in the middle. An instant-read thermometer is the most effective tool for checking doneness.
Bigger (and hotter) isn't always better. Gas grills have knobs for a reason, so adjust the heat as necessary to keep things in control. For charcoal grilling, use only the amount of coals specified in the recipe.
Save the sauce until the end. Sauces are affected by intense heat. If the sauce is applied to your food too early, then the sugars in it may char and become bitter. There are exceptions, but we typically apply sauces five minutes before the food is done.
Watch the weather. If it is cold or windy, then you may need to cook foods for a few minutes longer than directed.
Read on to see a can't-fail recipe for a Summer grilling favorite: Mexican-style grilled corn.
More stories from America's Test Kitchen:
How to Rescue Over-Whipped Whipped Cream
If You Take Burgers Seriously, Then You Need This Meat Grinder
When America Met the Potato Chip
Cook's Country Fair: Midway Eats
Notes
Why This Recipe Works: To achieve maximum charring without drying out the corn, we grilled husked corn directly on the grates over a very hot fire. Coating the corn with oil and chili powder gave it spice and prevented it from sticking to the grill. A mixture of sour cream and mayonnaise proved a good substitute for hard-to-find crema in the sauce used to coat the cooked corn in this authentic-tasting grilled corn recipe.
Note: If you can find queso fresco or cotija, then use either in place of the pecorino romano.
For Mexican-style gas-grilled corn, follow the recipe for Mexican-style charcoal-grilled corn, turning all burners to high and heating grill with lid down until very hot, about 15 minutes. Scrape and oil grate. Proceed with recipe from step two, leaving burners on high and cooking corn with lid down.
Ingredients
Vegetable oil for cooking grate
1/4 cup regular or light mayonnaise
3 tablespoons sour cream
3 tablespoons minced fresh cilantro leaves
1 medium garlic clove, minced or pressed through garlic press (about 1 teaspoon)
3/4 teaspoon chili powder
1/4 teaspoon ground black pepper
1/4 teaspoon cayenne pepper (optional)
4 teaspoons juice from 1 lime
1 ounce pecorino romano cheese, grated (about 1/2 cup) (see note)
4 teaspoons vegetable oil
1/2 teaspoon kosher salt or 1/4 teaspoon table salt
6 large ears corn, husks and silk removed
Directions
Light large chimney starter filled with charcoal (6 quarts, about 100 briquettes) and allow to burn until coals are fully ignited and partially covered with thin layer of ash, about 20 minutes. Arrange all coals in even layer over half of grill, leaving other half empty. Position cooking grate over coals, cover grill, and heat grate until hot, about 5 minutes; scrape grate clean with grill brush. Dip wad of paper towels in vegetable oil. Holding wad with tongs, wipe cooking grate.
While grill is heating, combine mayonnaise, sour cream, cilantro, garlic, 1/4 teaspoon chili powder, black pepper, cayenne (if using), lime juice, and cheese in large bowl; set aside. In second large bowl, combine oil, salt, and remaining 1/2 teaspoon chili powder; add corn and toss until coated evenly.
Grill corn over coals, turning occasionally, until lightly charred on all sides, 7-12 minutes total. Remove from grill and place in bowl with mayonnaise mixture; toss to coat evenly. Serve immediately.
Information
Category

Vegetables, Side Dishes

Cuisine

North American

Yield

Serves 6