Grocery Shopping Tips
Simple Tip: Organize Your Grocery List by Section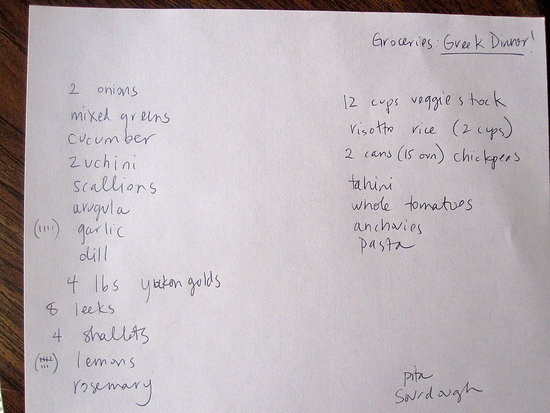 Although I thoroughly enjoy grocery shopping, I like to make my trips to the store quick and efficient. It's my philosophy to get in, get the goods, and get out. To ensure that my market experiences are smooth, I always put together a detailed list on a large, blank sheet of paper that's organized by section of the store.
The produce goes on one side of the paper, the dairy items on another, the dried goods on another, etc. All of the ingredients are grouped together in order of where they come in the store. Since I enter my grocer near the veggies, I start with produce. It takes a few more seconds to compile my list, but the extra time is worth it because I don't zigzag (or wander aimlessly!) through the market.
Do you have a tip for easy grocery shopping? Please share it below!