Gruner Veltliner Wine
Get Into the Grüner Veltliner Groove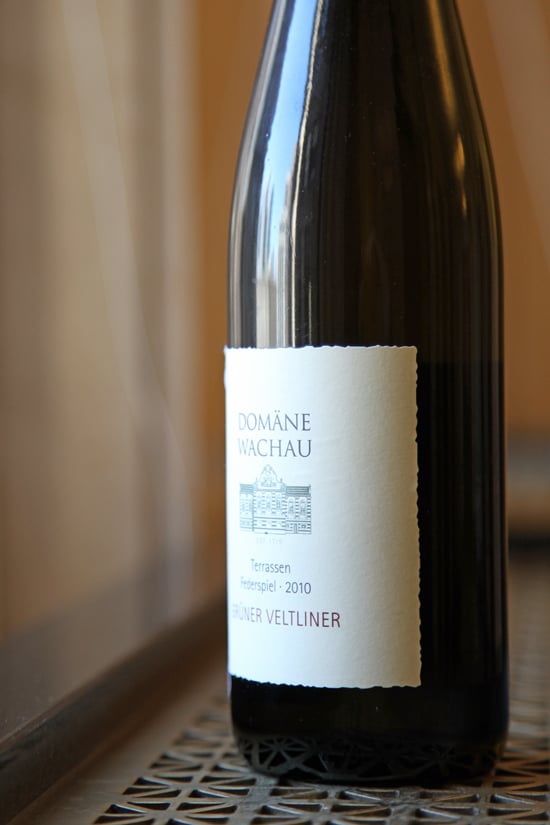 Has Grüner Veltliner's consonant-heavy name put off your interest in enjoying a bottle? Fret no more! Pronounced GROO-nur velt-LEE-ner, this Austrian gem is more than worth the enunciation effort, as is evident on the first sip of the mineral-rich white. Even better, thanks to its relatively limited prominence in the US market it's often a great bargain buy, with quality far surpassing its moderate price tag — many exceptional bottles are in the $15-$25 range. But before you snap up a bottle (or two) to try, let's delve briefly in the nitty-gritty of this superb varietal:
While Grüner Veltliner is Austria's national grape — and commands the greatest acreage of any grape grown there — it's also grown (in much smaller quantities) in the Czech Republic, Germany, Hungary, and regions in Washington, Oregon, and California.
Grüners are known for having a marked sense of terroir, making the region from which they hail a particular point of interest. Much of the crop comes from the rocky terraced river banks of the Danube river in the northern part of Austria, which lends a pronounced mineral note to the wine — something we can certainly get behind.
Keep reading for general tasting notes and our top pick to sip now.
Much lauded as food-friendly wine, this sweet-tart Austrian treasure can range in body from light and crisp to rich and velvety, with notes of pepper, minerals, citrus, grass, and pineapple being the most common. Choice pairings run the gamut from fish to meat and even notoriously wine-unfriendly grassy green vegetables like asparagus, artichokes, fava beans, and nettles.
Grüner Veltliner's pronounced acidity allows for stellar aging, unlike most whites which don't have enough backbone to stand up to years stored at cellar temperature.
Our top pick? A 2010 Domäne Wachau Federspiel Gruner Veltliner, notable for a perfume of crisp Fall fruits, and a grassy, mineral-driven, almost-too-easy to drink flavor.