 Every year during the Super Bowl, guacamole is so popular that on game day alone, Americans consume approximately 50 million pounds of avocados. This year's big Sunday should be no exception, and I'll be taking advantage — particularly with avocado prices predicted to rise this Spring.
Here, I've found two recipes. The first is a classic rendition of the green dip served with chips. However, If you're looking for something more bite-sized (and a healthy alternative to chips), turn to the advanced recipe. It harks back to the 1960s, when it was popular to serve guacamole in tomatoes. To see both recipes,
.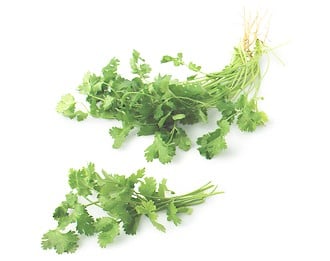 Ingredients
2 ripe avocados, peeled, pitted, and lightly mashed
1/2 cup minced onion
1 jalapeno chile, minced (remove seeds and ribs for less heat)
1 plum tomato, seeded and diced
1/4 cup chopped cilantro
2 to 3 tablespoons fresh lime juice
Coarse salt
Directions
In a bowl, combine avocados, onion, jalapeno, tomato, cilantro, and lime juice. Season with salt, and mix to combine.
Makes about 1 1/2 cups.
Information
Category

Dips, Appetizers

Cuisine

Mexican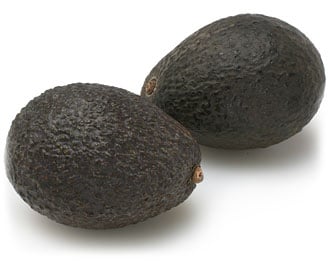 Ingredients
12 small (2- to 2 1/2-inch) tomatoes (not plum tomatoes)
1 tablespoon olive oil
1 tablespoon fresh lime juice
3 firm-ripe California avocados
2 tablespoons finely chopped onion
1/2 teaspoon finely chopped fresh cilantro
2 teaspoons minced fresh jalapeño chile, including seeds
1/2 teaspoon salt
Fresh cilantro sprigs, for garnish
Directions
Cut a thin slice from stem end of each tomato and scoop out and discard seeds with a small spoon. Carefully scoop out pulp to form a tomato shell, then finely chop pulp.
Drizzle inside of each tomato shell with oil and lime juice and let stand at room temperature while making guacamole.
Pit and peel avocados and coarsely mash with a fork in a bowl. Fold in chopped tomato pulp, onion, cilantro, chile, and salt, then spoon into tomato shells, mounding guacamole. Serve immediately.
Serves 4 to 6.
Information
Category

Dips, Appetizers

Cuisine

Mexican