As an avid food-festival-goer, I've seen and tasted it all. It's tough enough to send out hot, perfectly seasoned food to customers in a restaurant. At a food festival, the space is even more confined; the heat is even hotter; and the cooking equipment is limited, if not nonexistent. There are a lot of opportunities for disaster, but that's no excuse! I've seen countless chefs do it right, and I've tasted dishes so despicable (from celebrity chefs, no less) that I thought the time has come to gather my thoughts and opinions together in one place. So here we go. Chefs, I humbly beg you to consider these dos and don'ts for your next food festival.
Do: Serve Comfort Food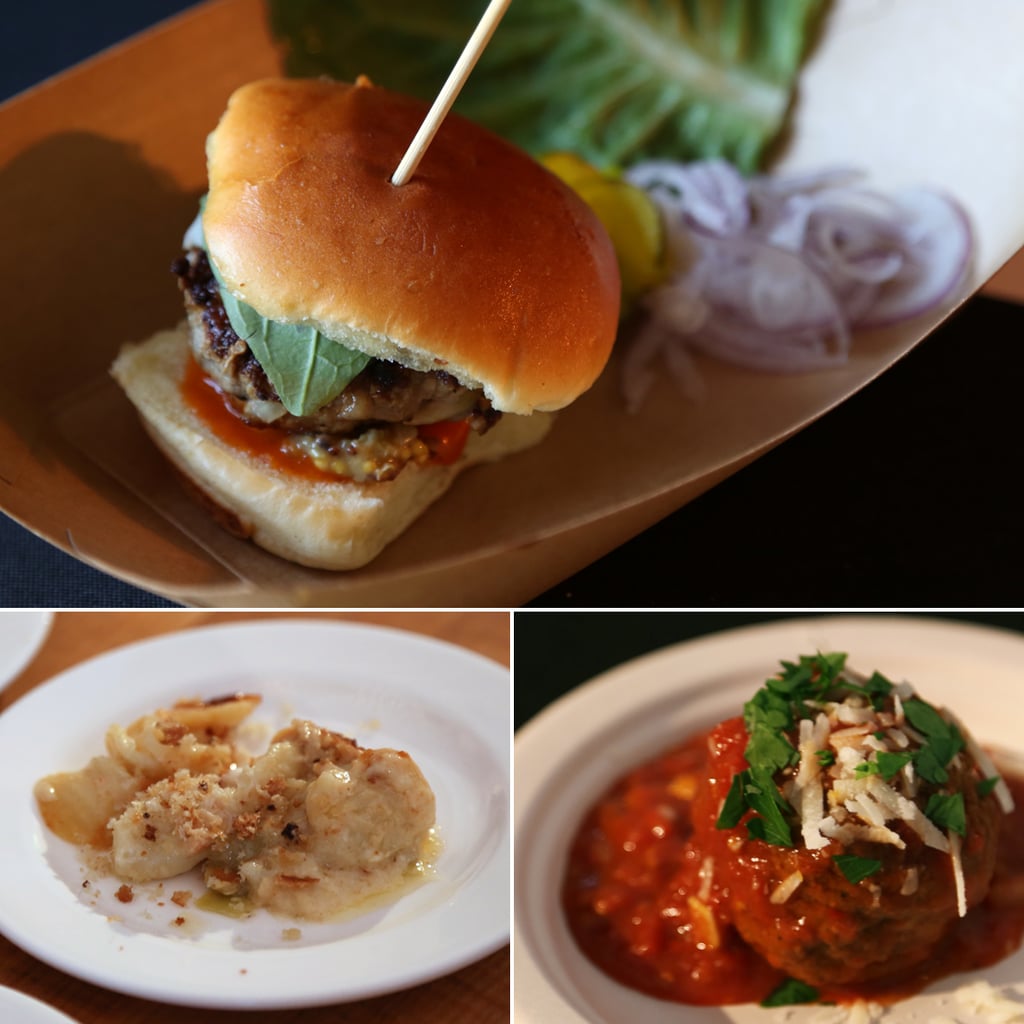 Mac and cheese, burgers, and a big ole meatball with red sauce: comfort foods with refined flair are highly appreciated by hungry festivalgoers.
As pictured:
Leonardo's veal burger by Clark Frasier and Mark Gaier of Arrows Restaurant [1]
Mac and cheese with crab, artichokes, and Swiss cheese by Laura Werlin
Meatballs with red sauce by Donatella Arpaia
Don't: Overcomplicate Innovation
Chefs love hybrids and wacky combinations, but the dish is only as awesome as it tastes. If the combo isn't totally convincing to our taste buds, no one really cares that you were the first to throw popcorn, oysters, corn bread, bacon, and barbecue sauce together.
Do: Keep It Bite-Size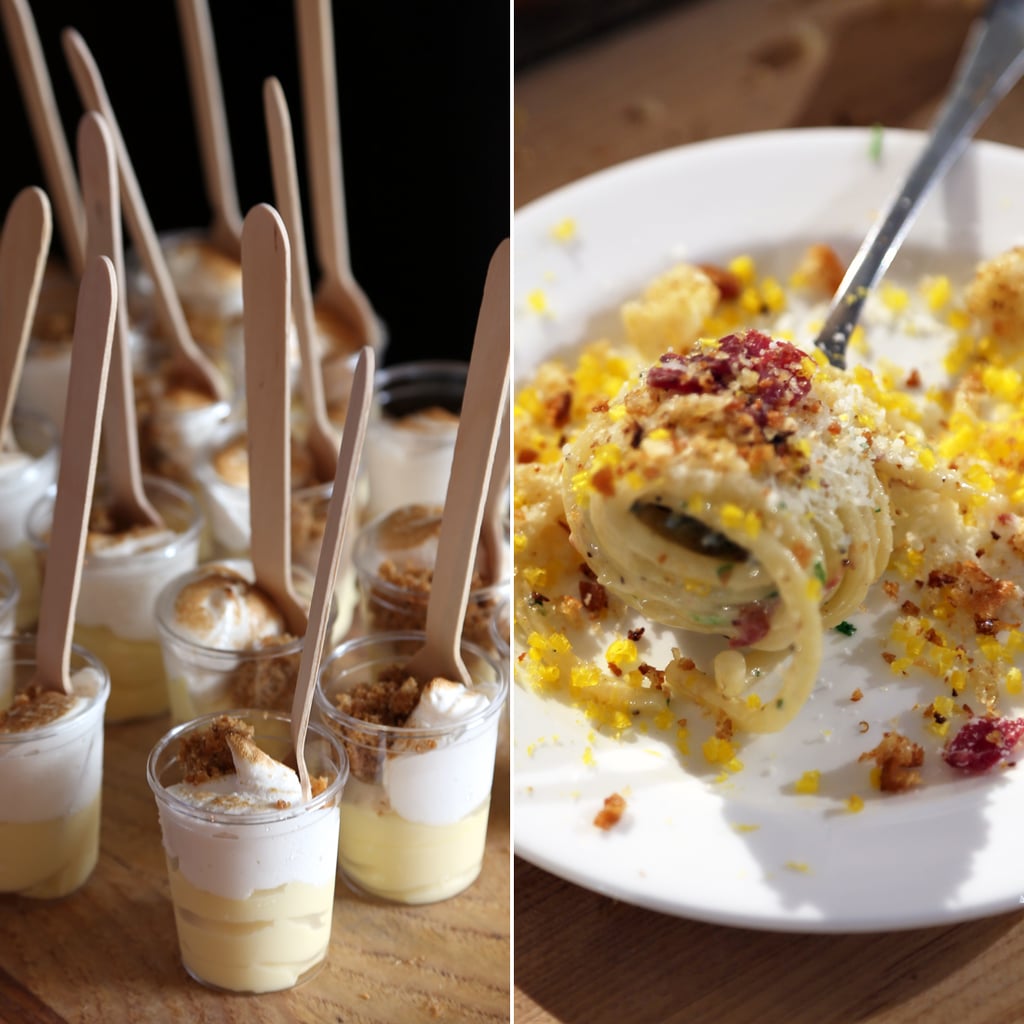 Food festivals should be the land of amuse-bouches, aka bite-size and only requiring one hand to consume (as the other hand often holds a wineglass). Toothpicks, Chinese soup spoons, noodles swirled around a fork: these examples prove that bite-size is the right size.
As pictured:
Key lime graham cracker parfait with burnt kefir meringue by David LeFevre of M.B. Post Manhattan [2]
Beef jerky bucatini by Jonathon Sawyer of The Greenhouse Tavern [3]
Don't: Slice Massive Pieces of Meat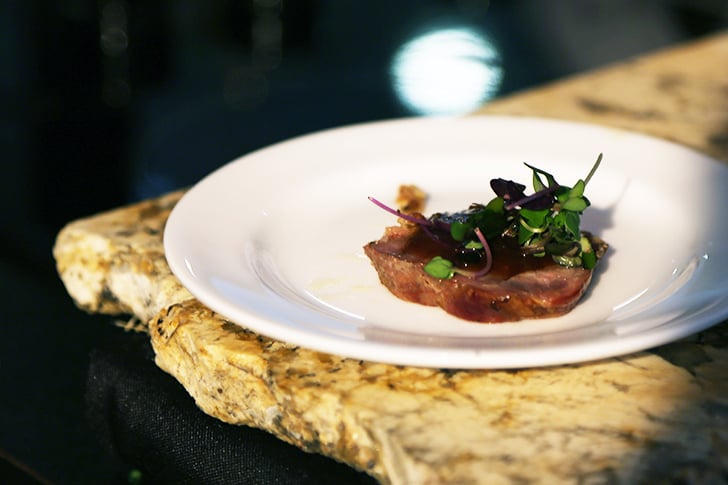 You know what food festivals don't have a surplus of? Knives. And you know what wooden, compostable forks can't do? Cut meat. Thanks for the generous portion, but it would have been better as a thin slice or cut into bite-size portions and served on a toothpick.
Do: Top It With an Egg (and Bacon)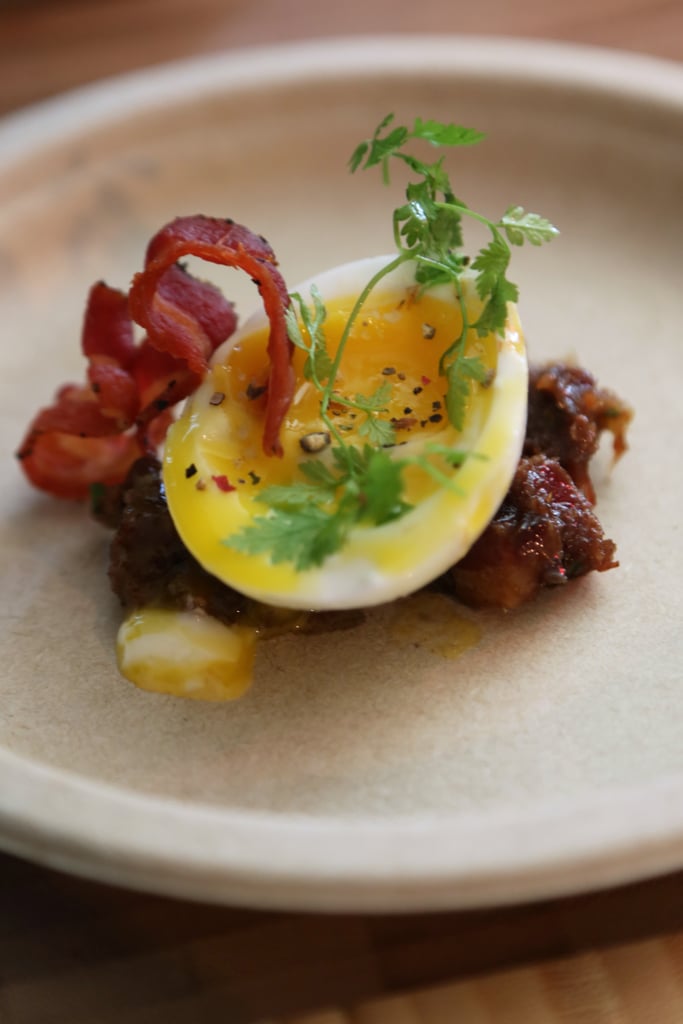 Shucks, any dish goes from uninspired to egg-cellent with a fried or poached egg (preferably with a runny yolk). And people squeal for bacon — in chocolate, pasta, burgers, pretty much all the time, always. So when in doubt, throw some bacon in there.
As pictured:
Bacon, pork belly jam, and slow poached egg by Kim Canteenwalla of Honey Salt Las Vegas [4]
Don't: Serve Food With a Short Service Life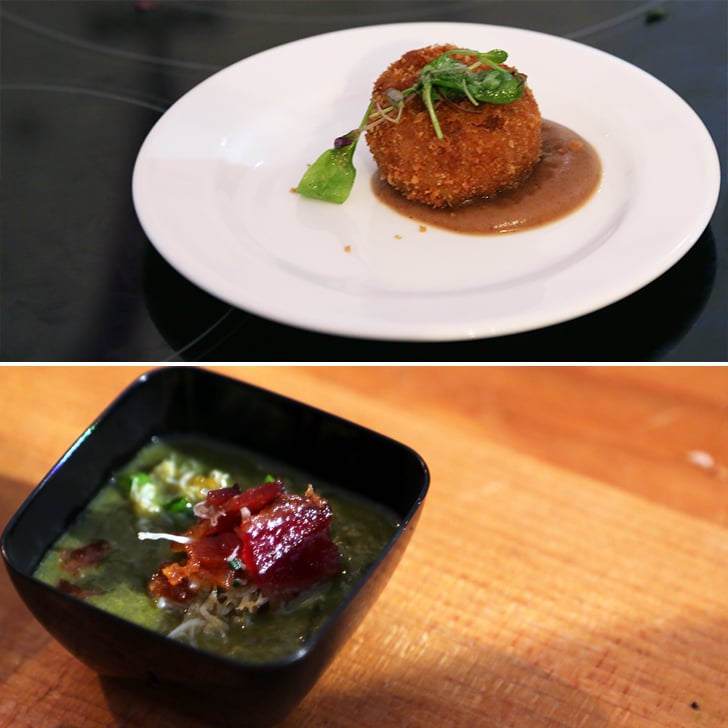 There are some foods that just can't handle the heat, chaos, and long hours of a food festival. Two prime examples: croquettes and spinach. Croquettes are rarely freshly fried. Once the croquettes reach room temp, they are essentially balls of grease. Yuck. Avoid at all costs. In addition, spinach turns into brown muck quickly (like, in minutes) with bitter and sulfuric flavors. Just don't go there.
Do: Remember the Beauty of Simplicity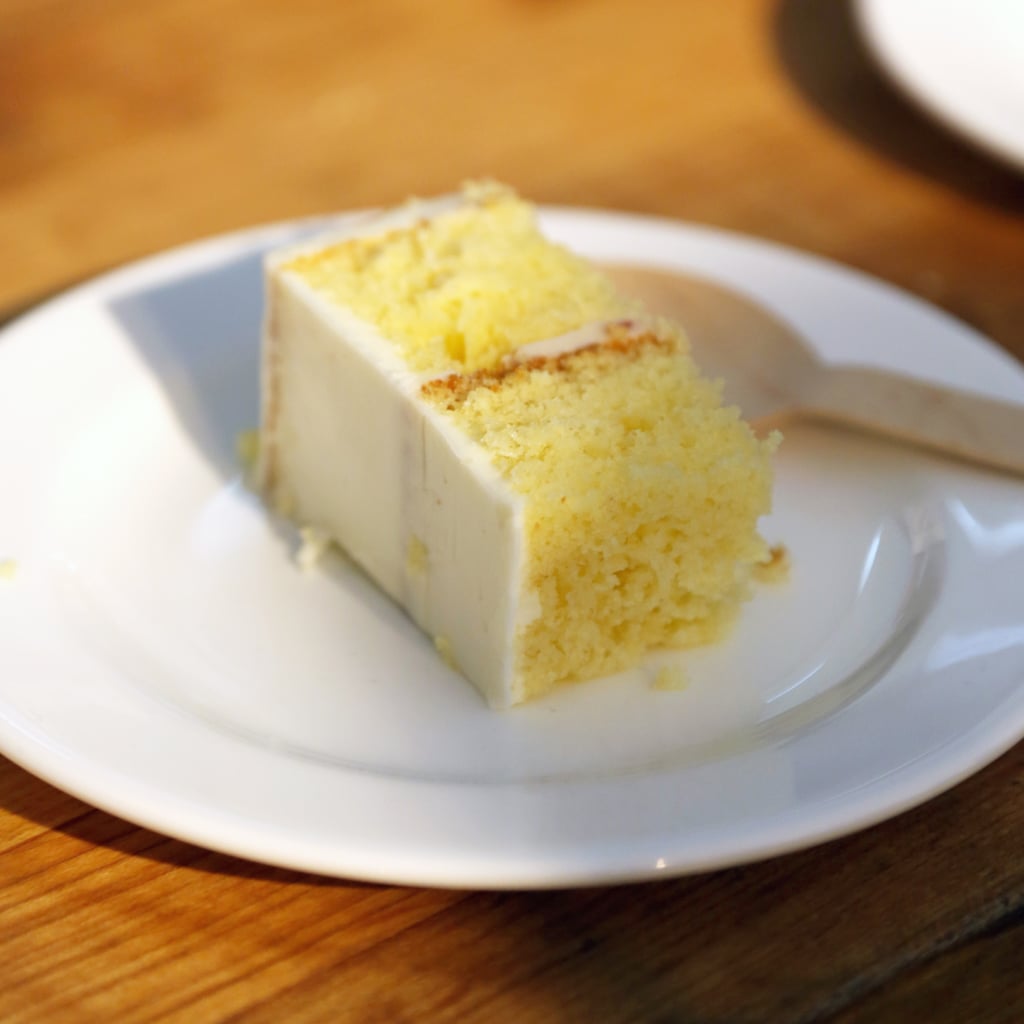 The most simple of dishes can oftentimes be the most memorable. Take this yellow cake, for instance. Sure it's unadorned, but its spongy and moist consistency reveals its worth. The lush, Italian-style buttercream frosting doesn't form a crystallized sugar skin on the outside, and suddenly, you're wishing every cake could taste this good.
As pictured:
Yellow cake with buttercream frosting by Duff Goldman
Don't: Let Food Sit Out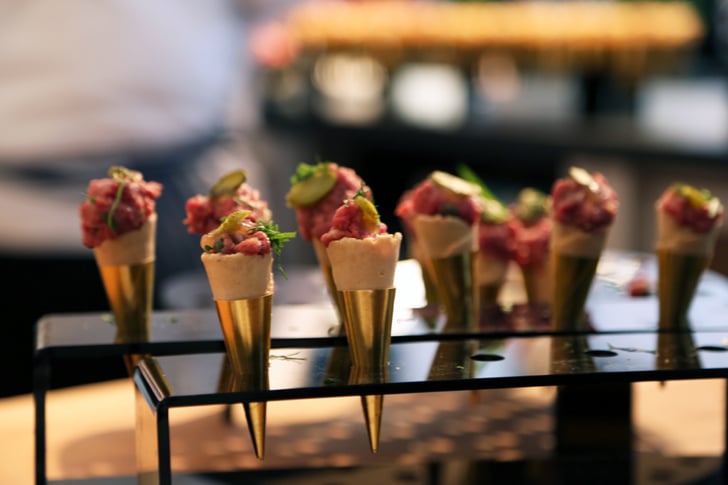 If people aren't eating the food — chances are something is wrong with it. It could be lack of salt. Perhaps the bread component is now soggy. Maybe the cold thing is now warm, and the hot thing is now cold. Pay attention to the food, and make changes if necessary. Prepare enough dishes to satisfy the hungry crowd, but if the flies start taking bites before the people do, hold back! We don't want to consider how many trillions of microorganisms are growing on the beef tartar that is now room temperature.
Do: Offer To-Go Snack Packets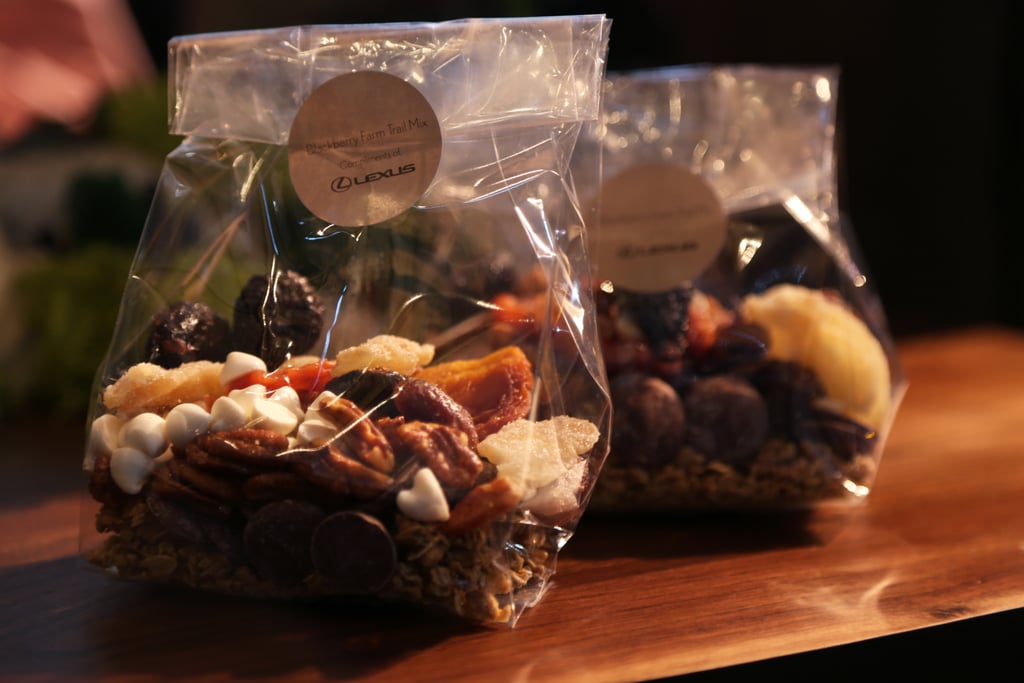 The best bite of a food festival is the one that can be stashed to-go to satisfy midnight munchies later. Chefs and restaurants that offer personalized to-go mixes, like make-your-own granola, make an even more memorable impression after the festival has ended, when hunger strikes.
As pictured:
Dried fruits, candied walnuts, chocolate chips, and home-style granola from Blackberry Farms [5]