Guy Fieri Launches Supermarket Line of Barbecue Sauces, Salsas
Guy Fieri Nation Expands to Include Barbecue Sauces, Salsa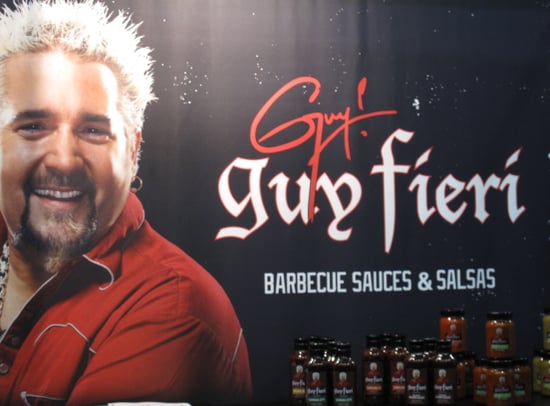 With a gaggle of TV shows, books, restaurants, and endorsements under his belt, it's hard to imagine what else could be on the horizon for Guy Fieri. But at this week's Winter Fancy Foods Show, we managed to find out. The man himself was there to launch his first-ever line of supermarket condiments. While we didn't spot him in person, we did get to check out his barbecue sauces and salsas.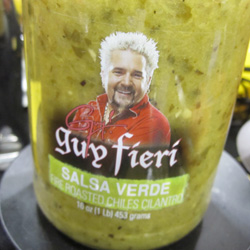 Fieri's salsas come in four flavors (Original Salsa, Salsa Verde, Chipotle Salsa, and 4 Pepper), as do his sauces, which are available in Kansas City, Bourbon Brown Sugar, Pacific Rim, and Carolina #6. We enjoyed the original and salsa verde salsas and the classic Kansas City barbecue sauce.
Whether we like it or not, it's only a matter of time before Guy's shaded, sun-bleached visage takes over the country, one mass-produced bottle at a time.