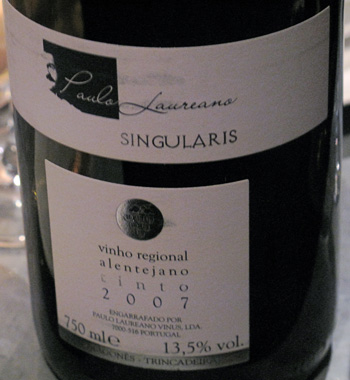 Portugal is best known for Port and Madeira, but lately I've gotten acquainted with the country's other wines, and I haven't been disappointed in the least. Last week, I waxed poetic about an ethereal sparkling wine, and now, it's a deep, dark red that I can't get out of my mind.
If I didn't already know it was Portuguese, I might've thought Singularis ($17) was a Ribera de Duero. Much like the Spanish wine, it's made mostly of Aragonez — which is known as Tempranillo in neighboring Spain.
But, its best qualities were new to me: A bursting black cherry nose, very soft tannins, and a cooling, nearly menthol-like finish. Even though it'd be a great collector's wine, it has zero tightness, making it a wonderful wine for right now. Do you feel the same way about any Portuguese red wines?