Happy Hour: 2009 Kim Crawford Sauvignon Blanc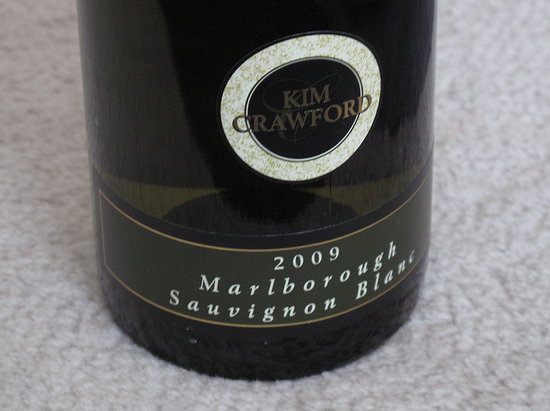 Last month, I was floored by the drinkability of Babich's 2009 Sauvignon Blanc, and I've been obsessed with Marlborough Sauvignon Blancs ever since. Marlborough is New Zealand's premiere region for the grape; the sunny, cool, maritime climate is ideal for producing crisp, herbal wines.
A grocer at Trader Joe's recommended Kim Crawford to me, calling it "the standard" for New Zealand Sauv Blanc, and I have to agree with her. Its innocent straw color is deceptive; one sip reveals an intense, concentrated wine with grass, green apple, pear, and guava notes. The finish is off-dry, but leaves a memorable, lingering acidity at the back of the tongue.
For $15, an everyday white doesn't get much better than this. Have you ever tried Kim Crawford? What's your go-to white?