Happy Hour: Baby, It's Cold Outside
Happy Hour: Baby, It's Cold Outside
The weather around the country has been wild. In my neck of the woods, it's been dipping below freezing at night. In fact, the tiny little pond in my backyard (yes, I have a backyard in San Francisco and yes, I know that's practically unheard of) has frozen over! To commemorate this wacky spell of cold weather, I found the perfectly titled drink.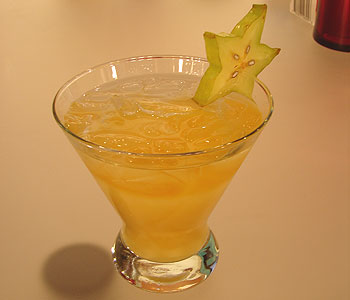 Baby, It's Cold Outside
From Shoana Jenson at Cityline
1 part Vodka
2 parts Xante
Pear nectar/juice
Build over ice in a cocktail glass.
Garnish with a slice of starfruit.