Happy Hour: Blarney Stone I was browsing around looking for a fun drink when I noticed that Absolut's website lets you pick your drinks by color. Since St. Patrick's Day is just around the corner, I figured I'd hunt us down a nice green drink. Usually I just consume a lot of beer — green or Guinness — but this year I might mix it up by shaking up a few of these Blarney Stones. To get the recipe, which is minty fresh, yet tough, just
.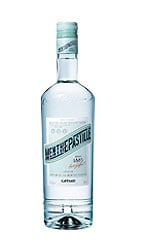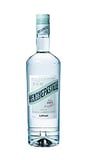 Ingredients
1 part Green Chartreuse
1 part Green Mint Liqueur
2 parts Irish Whiskey
Directions
Chill a cocktail glass with ice or in the freezer.
Pour green chartreuse, green mint liqueur and Irish whiskey into a shaker.
Fill the shaker with ice cubes and shake it until the shaker is very cold.
Empty the cocktail glass from ice and water.
Strain the drink into the cocktail glass.
Information
Category

Drinks, Cocktails