 I ripped this cocktail recipe out of Everyday Food magazine back in August, and every week since I've been dying to make it. I finally had the chance to mix up a batch for my family yesterday. A toxic blend of fresh orange, lemon, and lime juice, this drink was refreshing, tart, and subtly sweet. The best thing about this concoction is that it can be made with or without alcohol, so cater the recipe to your family's needs. To give the cocktail a more festive flavor and brilliant color, the next time I make it, I want to use blood oranges.
I served it with baked garlic oysters, but any rich, creamy, or crunchy appetizer will do. Want the recipe? All you have to do is
.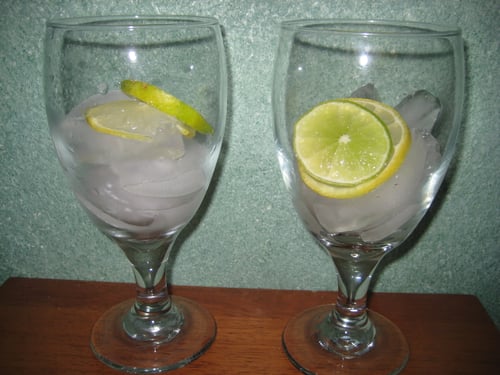 Ingredients
2 cups fresh orange juice (from 6 oranges), strained
1/2 cup fresh lemon juice (from 2-3 lemons), strained
1/4 cup fresh lime juice (from 2 limes), strained
2/3 cup superfine sugar
4 cups seltzer or club soda
1 ounce vodka per serving (optional)
orange, lemon or lime slices, for garnish (optional)
Directions
In a large pitcher, combine juices and sugar; stir well to dissolve sugar.
When ready to serve, add seltzer; stir gently to combine. Serve over crushed ice; add vodka (if using), and garnish with citrus slices, if desired.
Serves 8.
Information
Category

Drinks, Cocktails