Happy Hour: Hot Buttered Rum Tomorrow, Jan.17, is National Hot Buttered Rum day. To celebrate, I'm heading over to my friend H. Joseph Ehrmann's bar, Elixir, in San Francisco's Mission district. They're having a little party, and hot buttered rums are the highlight. If you don't live in SF, no worries: H has shared his recipe with us, so you can make it in the comforts of your cozy kitchen! While some variations call for a batter, this recipe is less traditional. It combines hot water with butter, whole cloves, and cinnamon sticks. The final concoction is extra-rich in spice with a creamy texture and soothing taste. According to H, it's best enjoyed "in a chilled room, around 40 degrees Fahrenheit."
Sounds like it would be the perfect cocktail after a day of skiing or traveling, so to get the recipe,
.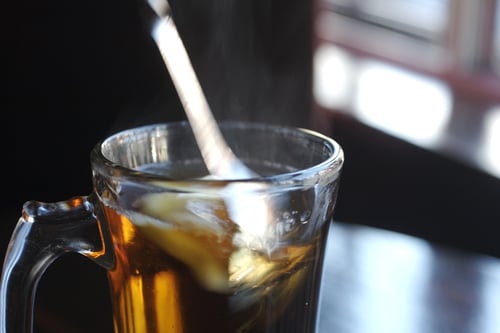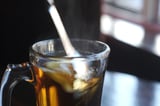 Ingredients
1 clove
1 inch of cinnamon stick (broken to fit inside a tea infuser)
1 sugar cube (recommended: demerara)
4 tablespoons unsalted butter, divided
boiling water
2 ounces spiced rum (recommended: Gosling's Black Seal Rum)
1/4 ounce St. Elizabeth's Allspice Dram
Directions
In a tea ball or other tea infuser, place the clove, cinnamon stick, sugar cube, and 2 tablespoons of the butter.
Steep the ball in 4 ounces of boiling water for 3 minutes.
Add the spiced rum and St. Elizabeth's Allspice Dram.
Stir by dipping tea ball 3-4 times. Float the remaining 2 tablespoons of butter on top and serve.
Makes 1 drink.
Information
Category

Drinks, Hot Drinks