Happy Hour: Jim's Diablo
Happy Hour: Jim's Diablo When I heard the name of this cocktail, I assumed it would be a devilish drink that was either too spicy or super strong. I was pleasantly surprised when it was neither hot or potent, but rather a delightfully well-balanced, tasty cocktail.
Despite its blushing color, this mix of tequila, Canton, and lemon juice is not a typically girlie, sweet concoction.
Created by one of New York's top mixologists, Jim Meehan, the diablo is simple to make at home. Take the time to chill the glasses before hand, it will make a better drink.
The recipe calls for creme de cassis, but I made mine with Chambord, because that's what was in my liquor cabinet. To check out Jim's Diablo,
.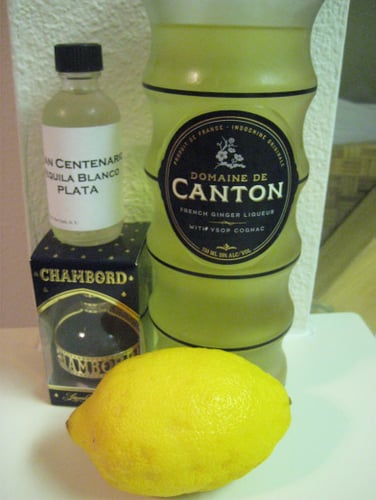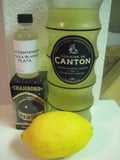 Ingredients
2 ounces Tequila (recommended: Gran Centenario Plata)
.75 ounce fresh lemon juice
.75 ounce Canton ginger liqueur
.25 ounce Crème de Cassis
lemon wheels, optional for garnish
Directions
Place a Champagne glass in the freezer. Chill.
Fill a cocktail shaker with the tequila, lemon juice, Canton, and Creme de Cassis. Add ice.
Shake well and strain into the chilled coupe.
Garnish with a thinly sliced lemon wheel
Makes 1 drink.
Information
Category

Drinks, Cocktails