Happy Hour: Luis Pato Bruto Espamante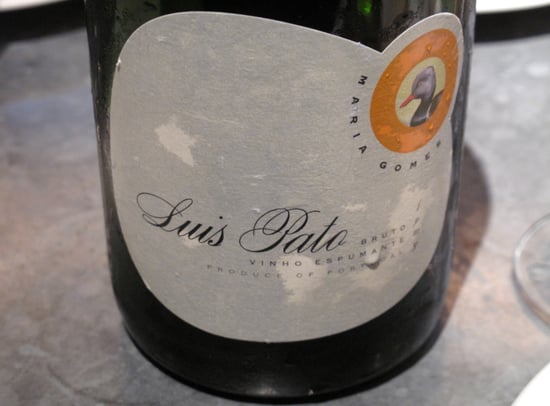 They say you never get a second chance to make a first impression, and based on my initial experience with Portuguese sparkling wine, I've been very impressed. Recently I sipped a truly wonderful sparkling, Luis Pato Bruto Espamante ($17), at a tasting led by Eugenio Jardim, sommelier at Traci Des Jardins's San Francisco restaurant Jardinière. "To me, it's inexplicable why Prosecco and Cava would be more popular than this," he commented. I couldn't have agreed more.
The brut bubbly isn't overly perfumed, but just aromatic enough, with fruity-floral notes of apricot and peach and a nice dry finish. With its feminine flavors and pale straw hue, it brought to mind a ballerina fluttering in a tulle dress. It's rare in Portugal to see single-varietal wines, and this is no exception. I didn't recognize the grapes (Maria Gomes is a muscat-like varietal, and Arinto, a lemon-tinged, high-acid grape), but that was irrelevant after one sip. Have you ever tried a Portuguese sparkling wine?