Happy Hour: Monkey's Lunch
Happy Hour: Monkey's Lunch I know what you're thinking: Why on earth is Yum drinking a banana-flavored cocktail with a ridiculous name? Well, sometimes a girl needs a silly, sugary drink — and sometimes a girl has a bunch of creme de banana left over from a bananas foster recipe. In search of a use for this odd liqueur, I headed to the Internet and found the Monkey's Lunch.
Though it may sound a bit off-putting, this drink was yummy enough that I drank the whole thing and would happily drink another. The banana flavor is very subtle, like a tropical twist on a White Russian. If it sounds a-peel-ing (sorry, couldn't resist), get the recipe when you
.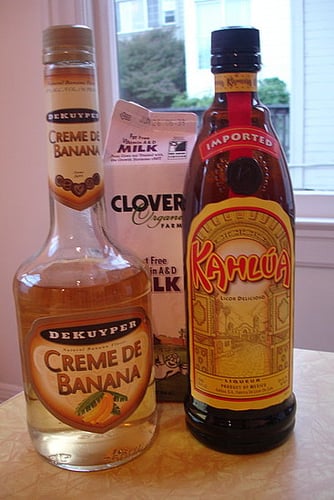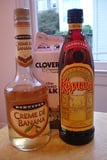 Ingredients
1 part creme de banana
1 part Kahlua
1 part milk
Directions
Pour alcohol over ice in a cocktail glass and add milk.
Note: For a bit of a twist, you could add a splash of Bailey's Irish Cream. This drink is also tasty as a "special" coffee. Just sugar your rim, add liquor, pour coffee, and add some whip.
Information
Category

Drinks, Cocktails