 Although we are almost at the end of December, I highly recommend you wannabe mixologists make a cocktail entitled November. Created by Scott Baird, a dear friend, owner of 15 Romolo, and one of San Francisco's foremost bartenders, this concoction won the Nirvino Navan cocktail competition at Swig.
If you've never tried Navan, a natural vanilla liqueur, get your hands on a bottle stat! It's a great mixing liquor that can be used in both sweet and savory applications. This well-balanced, delicious cocktail balances out the Navan with a smoky scotch, while apple juice adds freshness.
To look at the recipe and check out a fabulous exclusive video of the bearded Baird making the cocktail,
.


Nirvino Presents: The November from Nirvino on Vimeo.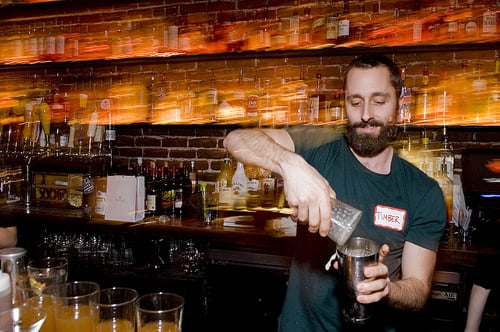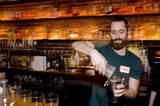 Ingredients
3⁄4 oz. Navan Natural Vanilla Liqueur
1⁄2 oz. Benedictine
1 1⁄4 oz. cognac
1⁄2 oz. fresh lemon juice
1 oz. unsweetened apple juice
1/8 oz. Scotch (recommended: Laphroaig)
Dash of Fee Bitters
Dash of cinnamon tincture
1 1⁄2 oz. dry apple cider
Lemon Twist
Directions
Combine Navan, Benedictine, cognac, lemon juice, apple juice, scotch, bitters, tincture, and ice in a cocktail shaker.
Shake for 10 seconds and strain into a Collins glass.
Add apple cider and fill to the top with ice.
Finish it off with a twist of lemon.
Makes 1 drink.
Information
Category

Drinks, Cocktails