Happy Hour: Orangina Sunrise A fun way to present cocktails at a party is to serve them in a bottle. To make these Orangina sunrises, some of the Orangina is poured out of the bottle to create room for the rum, amaretto, and grenadine. Put the cocktails together before the party starts and fill a large cooler with the bottles. Fill another cooler with plain organina and label it so guests know which ones have alcohol and which ones do not.
This drink would also be perfect to bring to a picnic or other outdoor function where public drinking is "not allowed." To see how it's made,
.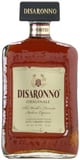 Ingredients
One 10-ounce bottle Orangina
1 ounce dark rum
1 ounce amaretto
1/2 ounce grenadine
Directions
Pour out 1/4 cup of the Orangina.
Add the rum, amaretto and grenadine to the bottle. Replace the cap and gently shake to combine. Serve chilled.
Serves 1.
Information
Category

Drinks, Cocktails