 Ever since I got acquainted with Dubonnet, the old-school French aperitif has held a spot in my liquor cabinet. It also plays an important role in my drink of the moment.
I discovered the St. Tropez by reading the serving suggestions on the back of the Dubonnet label. With only two ingredients, it couldn't be more uncomplicated (in fact, the instructions for the drink are so casual that there are no measurements specified at all). Call me cheesy — and chalk it up to the cocktail's chic name, its effortless recipe, or the romanticism of European predinner drinks — but when I'm sipping on a St. Tropez, I immediately feel transported to the sun-soaked sands of the French Riviera.
I've enjoyed many variations of this at home and in bars, and found that I like it best with equal parts of the two ingredients. Find out what they are when you
.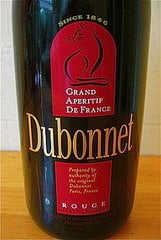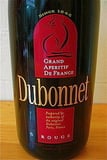 Ingredients
2 ounces Dubonnet Rouge
2 ounces orange juice
Crushed Ice
Twist of orange peel for garnish, if desired
Directions
In a tumbler with crushed ice, pour Dubonnet, then add juice.
Stir to combine, and garnish with twist of orange peel, if desired.
Makes 1 drink.
Information
Category

Drinks, Cocktails

Cuisine

French