Now that Fall is here we can start to think about cold-weather cocktails, especially the warming toddy. With its burnt orange color, caramelized sugar rim, and creative name, this modern variation of the classic drink is not your grandmother's nightcap. Made with rum and Canton Ginger Liquor, it's delicious and surprisingly easy to drink. Created especially for my birthday party, by superstar bartender Aaron Smith, of 15 Romolo, the Sweeney (Hottie) Toddy is also a wonderful concoction for a Halloween party. Lighting the glass on fire to caramelize the rim makes for a fabulous party trick! Learn how it's done and
.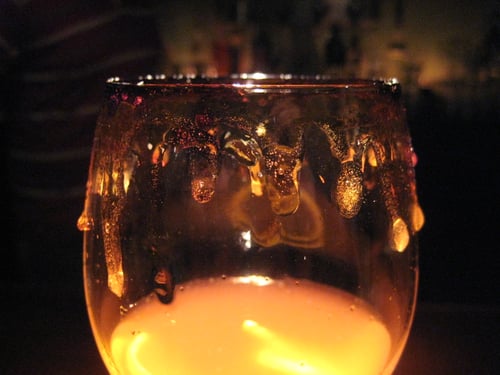 Sweeney (Hottie) Toddy
From Aaron Smith at 15 Romolo
Ingredients
sugar, for caramelizing rim of glass
1/4 ounce fresh squeezed orange juice
1/2 ounce Canton Ginger Liquor
1.5 ounces Pampero Anniversario Rum
1.5 ounces hot water
orange twist, optional for garnish
Directions
To create the sugar rim, lightly wet the rim of a wine glass, and dip in a plate of sugar. Then, using a lighter with a handle or a kitchen torch, light the sugar on fire. Be sure to use a glass that can withhold heat. The sugar will melt and caramelize. Turn the glass while the flames burn to ensure even caramelization. Set the glass aside to cool.
In a cocktail shaker combine the orange juice, Canton, rum, and hot water. Stir to combine.
Strain into prepared glass, garnish with an orange twist, and enjoy immediately while the mixture is still warm.
Makes 1 cocktail.
Information
Category

Drinks, Cocktails