Happy Hour: Tanger-rum-ita
When it comes to food, I try to be as receptive as possible. If I don't like something on the first taste, I'll often try it again later, just to keep an open mind and palate. I wasn't a fan of Loft's Tangerine Liqueur on its own, but I wanted to give it another chance. When I spotted a creative cocktail recipe that called for the citrus spirit, I decided this was my opportunity to try it again. Guess what? I really enjoyed it. While I thought the cello was cloying on its own, it foiled perfectly with tart lime juice.
This recipe is for a tangerine-flavored margarita — but it calls for rum instead of tequila. This tangy sipper would make an ideal happy hour cocktail for someone who prefers rum or eschews drinking tequila. To make it,
.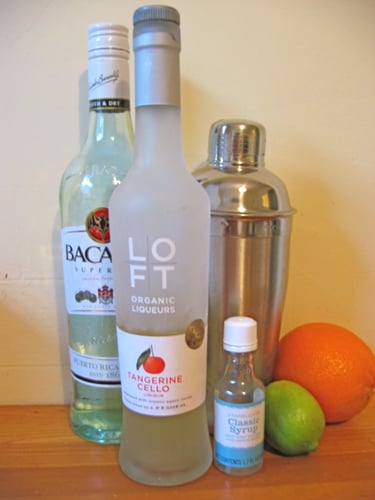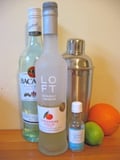 Ingredients
1 1/2 oz Loft Tangerine Cello (or other tangerine liqueur)
1 1/2 oz white rum
3/4 oz fresh squeezed lime juice
1/2 oz simple syrup or agave nectar, if desired
Lime wedge, for garnish
Coarse salt, for glass
Directions
In a shaker with ice, combine tangerine liqueur, white rum, lime juice, and syrup (if using).
Salt rim of margarita glass by dipping edge of glass in water, then in salt.
Strain and serve in glass. Garnish with lime.
Makes 1 cocktail.
Information
Category

Drinks, Cocktails