Have You Eaten Pierogi?
Have You Tried Pierogi?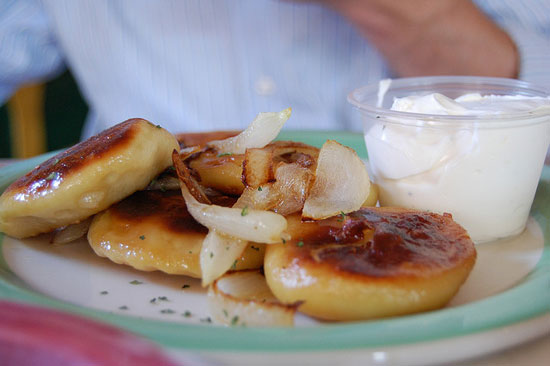 One can't go wrong with stuffed dumplings, be they potstickers, of the buttermilk variety, an apple-filled dessert, or ravioli. Now you can add another delicious dough pouch to the list: pierogi. These Polish dumplings can be boiled, baked, or fried, and filled with anything from mashed potatoes and cheese to fresh fruit. Savory-style pierogi are often topped with onions or fried bacon bits — no complaints here! Have you had them before? What's your favorite preparation?
Source: Flickr User stu_spivack