Have You Ever Eaten Spanish-Style Padron Peppers?
Have You Ever Eaten Pimientos de Padrón?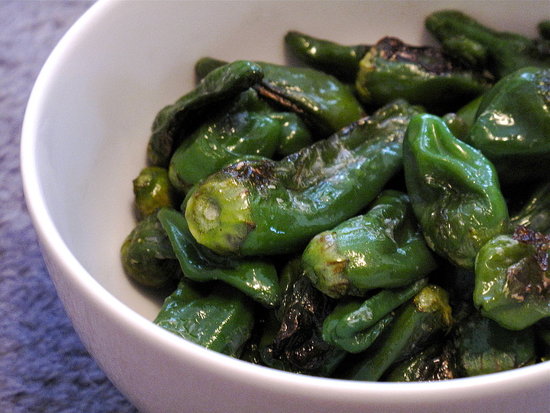 Since padrón peppers are in season here in the Bay Area, I picked up a carton and proceeded to make them at home, Spanish style. I'd never had pimientos de padrón before, though, and PartySugar said they are actually fried a little bit longer than my attempt, pictured here. Have you ever made Spanish-style padróns?