Healthy, Affordable Breakfast: Black Bean Omelet Recipe
Fresh Starts: Black Bean Omelet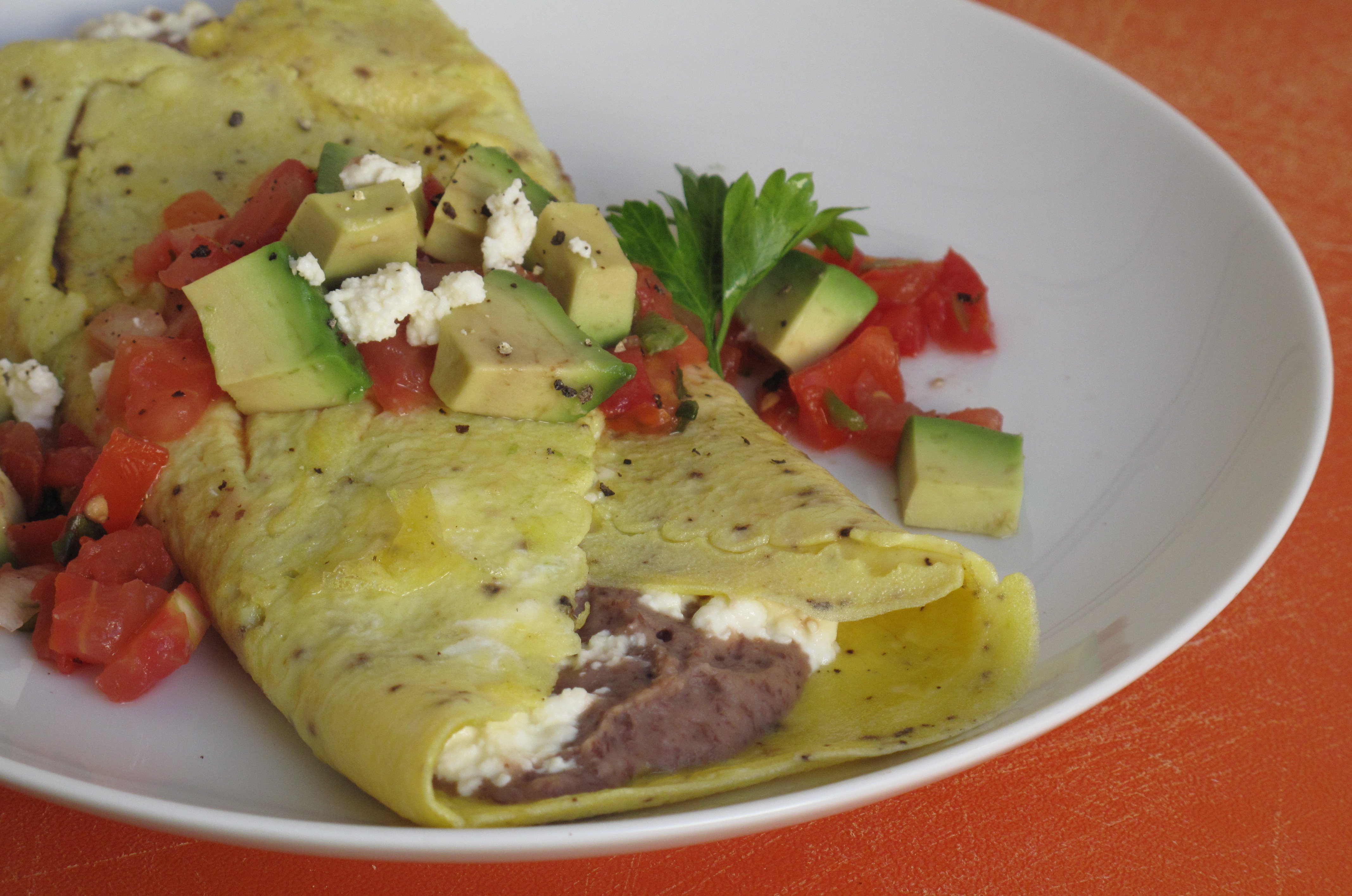 I've been sticking to a double-whammy of a New Year's resolution: to eat healthy as well as on a budget. Every day starts with a wholesome, homemade breakfast — whether it's one that's on-the-go for weekdays, or a more involved (but still relaxed!) weekend brunch.
My latest Saturday a.m. staple is this unusual omelet, filled with cumin-laced black beans and crumbled feta. It's everything one could ask for in a breakfast — salty, creamy, and filling — but it clocks in at under 350 calories and about $1.50 per serving. You can't beat that! Want the recipe? Then read on.
Ingredients
1 14-ounce can black beans, drained
Juice of 1 lime
1/4 teaspoon cumin
Hot sauce, such as Cholula or Tabasco
Nonstick cooking spray
8 eggs
Salt and black pepper to taste
1/2 cup feta cheese, plus more for garnish
Pico de gallo, for garnish
Diced or sliced avocado (optional), for garnish
Directions
Pulse the black beans, lime juice, cumin and a few shakes of hot sauce in a food processor until it has the consistency of refried beans, adding a bit of water to help if necessary.
Coat a small nonstick pan with nonstick cooking spray over medium heat. Crack two eggs into a bowl and beat with a bit of salt and pepper. Add the eggs to the pan, then use a spatula to stir and then lift the cooked egg on the bottom to allow raw egg to slide under. When the eggs have all but set, spoon a quarter of the black bean mixture and 2 tablespoons feta down the middle of the omelet. Use the spatula to fold over a third of the egg to cover the mixture in the center, then carefully slide the omelet onto a plate, using the spatula to flip it over at the last second to form one fully rolled omelet.
Repeat with the remaining ingredients to make four omelets. Garnish with pico de gallo, diced or sliced avocado if you like, and a bit more crumbled feta.
Serves 4.
Nutritional information per serving: Calories 330, Fat 8g, Saturated Fat 6g, Sodium 480mg.
Information
Category

Breakfast/Brunch, Omelet/Frittata

Cuisine

Mexican