Source: POPSUGAR Photography / Sheila Gim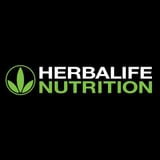 Making healthy decisions helps you live a better life. We partnered with Herbalife Nutrition to show you how to have a balanced diet.
Making the decision to start a healthy lifestyle has many moving parts. There's the mental decision to change your life, which for some people is the hardest part, and then there's executing on that decision. How are you going to actually get that done? Working out and creating a balanced diet are the types of healthy habits you want to adopt, but they can also feel monumental to achieve.
To help tackle the second component — the balanced diet — we connected with Susan Bowerman, M.S., R.D., C.S.S.D., F.A.N.D, at Herbalife Nutrition, for guidance. Regardless of your lifestyle goals, restructuring your food plan will almost certainly be part of the process. And one very smart way to accomplish that is to make swaps in the kitchen. "As you experiment with making healthy food swaps, you are really establishing new habits and retraining your way of eating," says Bowerman. "When you think of how many times a day you're poking your head into your refrigerator, pantry, or freezer, it can be a tremendous help if the foods you have available are the ones you know are on your plan and will help promote better eating habits."
So what should you have in the kitchen? Here's what Bowerman suggests: