Hell's Kitchen Fun Facts
What Really Happens Behind the Scenes of Your Favorite Reality Food Shows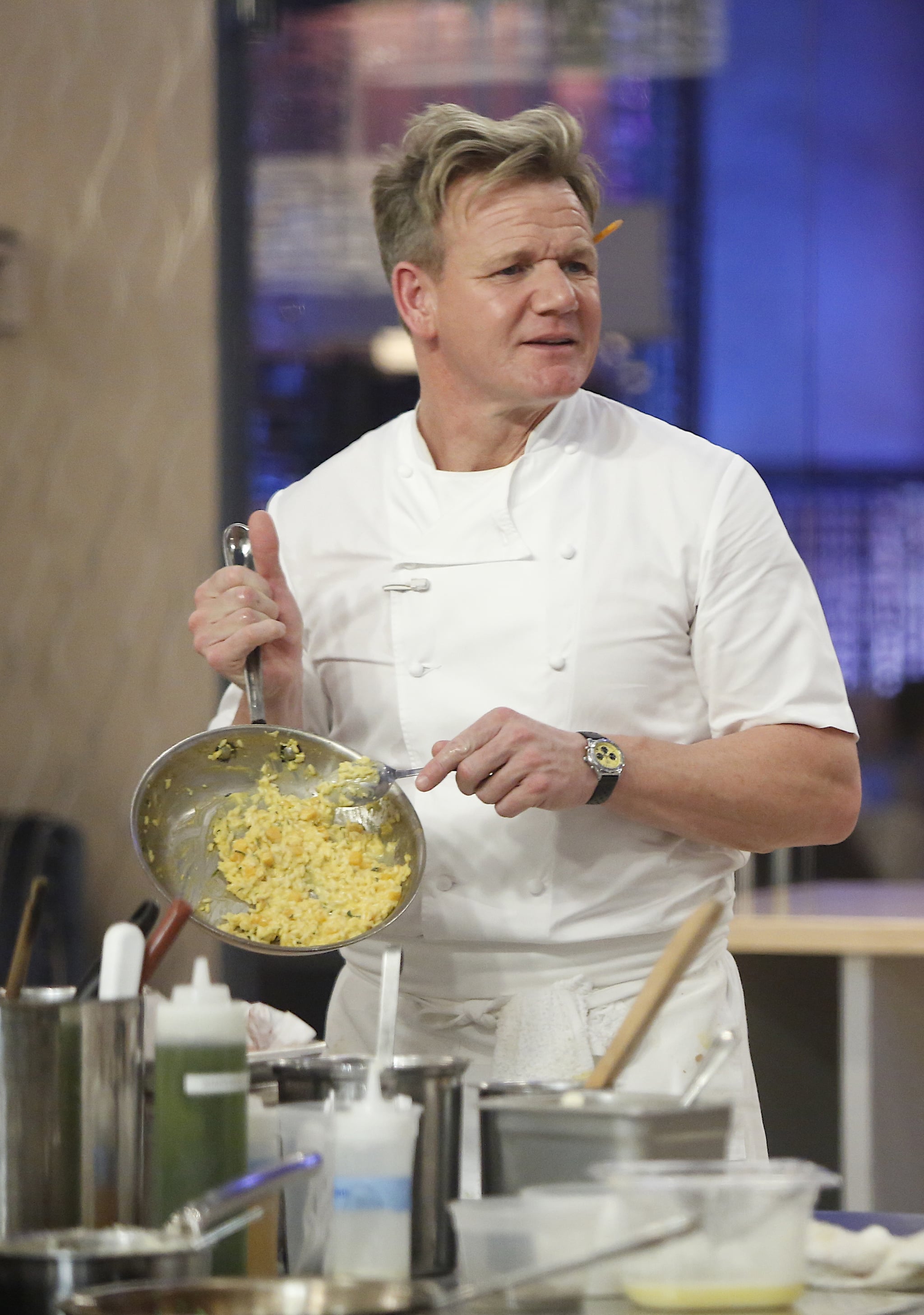 Image Source: Fox
Even if you've watched every episode of Food Network's Chopped or Fox's Hell's Kitchen, there's a whole world outside of the edited clips that actually may be more fascinating than the shows themselves. In case you've ever wondered what it's really like to work on the set of a competitive culinary show, I spoke to a source who works on reality food TV (they wished to remain anonymous) to talk about their experiences. Let's just say, the shocking insights lift the curtain to reveal the "real" truths behind the camera.
Image Source: Anders Krusberg / © Food Network / Courtesy: Everett Collection
All Logos Must Be "Greeked"
Unless a certain brand or grocery store is sponsoring the episode of a show, in general all logos on any item have to be covered up, or "Greeked," by the art department. What does that mean? For every wide shot of a pantry or faux "store" front, there's a whole team of people who've printed up generic logos and taped, painted, stickered, and doodled on every single box, can, bottle, and/or bag [that has a logo]. Did you know that the CH Sugar box has seven logos on it? Those were my least favorite to Greek.
Bacon Masks the Scent of Mystery Ingredients
Before certain challenges, mystery boxes, quickfires, etc., there are culinary and challenge teams who are working behind the scenes to test them out to make sure they work and figure out what will make for compelling television. That said, sometimes the kitchens they're working out of are right next to the set. To prevent contestants from figuring out what's being cooked and potentially have an upper hand, guess what they cook tons of to mask any scent of things being tested? Bacon! And lots of it.
Image Source: Fox
For Some Shows, the Food Judged Is Cold
On Top Chef, Iron Chef, and Chopped, those judges are for sure eating hot food — contestants have to make multiple plates of their finished dish, some that go directly to the judges plus one extra called the "food porn" shot that goes directly to the cameras for those pretty shots. But on MasterChef, a show that works predominantly with amateur chefs, most of the time they're only able to make one dish, so those judges are well-trained to eat cold food. Interestingly enough, they also watch the contestants closely as they're cooking and "taste" sauces and extra food around their work station so they can form a full opinion of the dish as well as the techniques used to cook them.
The Crew Gets Black Truffles FOR FREE
When you work with great chefs, they want the best. Caviar, foie gras, black truffles — which means behind the scenes, the culinary team works to source all of these fantastic ingredients. If something gets screwed up in the first take, there always have to be backup ingredients. That means leftovers! In general, talent, producers, and the culinary teams do get first dibs, but crew members reap the benefits too, if they ask nicely.
Yes, Breast Milk Has Been Sourced
In addition to luxury items, the challenge team is always looking for . . . challenges. Forget caviar, culinary teams have to source everything from squirrel to live crickets to whole canned chicken and even breast milk. If someone can dream it up as an ingredient, then there's a whole team that will make it happen.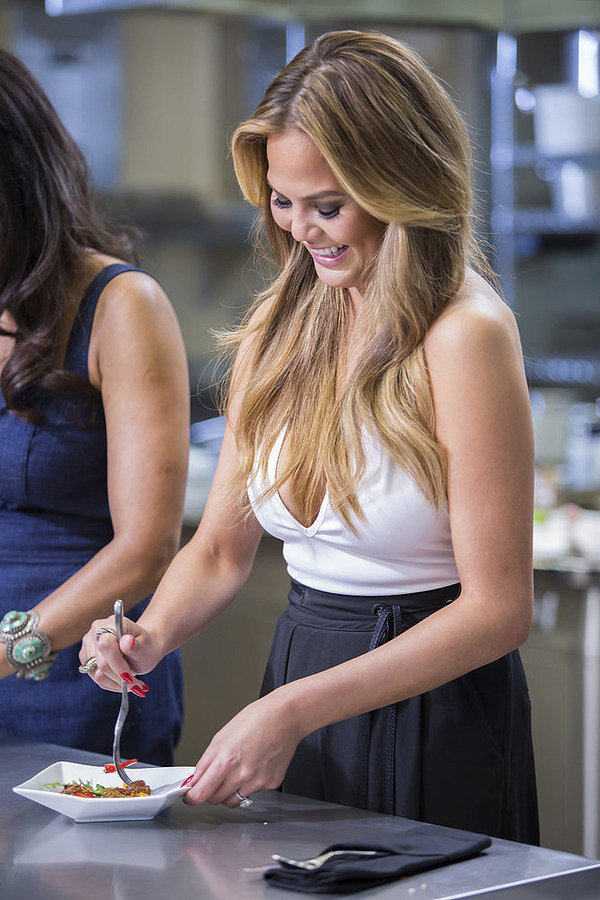 Image Source: Dale Berman / Bravo
Leftover Meat Gets Tossed
Produce from some pantry sets and any ingredients that are unused in the shots regularly get donated to local charities and food banks. The extra food also goes toward feeding the crew. For example, I didn't know what to do with a sunchoke before working on one of these shows, but I ended up taking home a few of them at some point. Plus, the culinary team gave me a bunch of different recipes and ways to cook them. Unfortunately, especially with some of the leftover meat/fish/proteins, after they've been sitting out on hot sets under all of the lights, they do have to be tossed for food safety reasons.
Part of the Job Is Playing the Mystery Box Challenge
Do you ever play that game of "What would I make with this challenge?" Well, one of the fun parts of working on competitive reality cooking shows is that you actually do get to play that game constantly. They're always looking to the culinary team to make sure that there are a ton of varied and not-obvious dishes that can be made out of every mystery box.