Help: My New Kitchen Only Has One Drawer!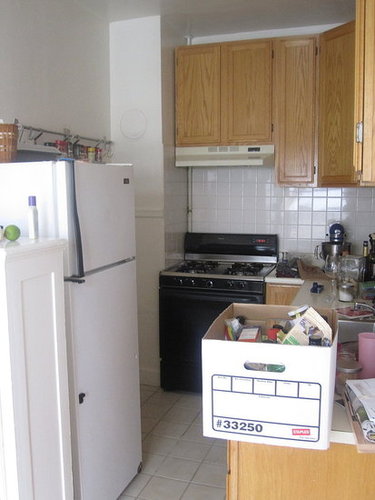 Moving is not easy. First, I had to search for a decent kitchen. Then I had to prioritize my needs — yes I must have a dishwasher and an island. Next I had to pack the entire kitchen and my extensive recipe collection.
Finally, I've officially moved in, start to unpack, and realize that my new kitchen only has one drawer. One drawer. With all my serving ware, utensils, bar tools, random gadgets (egg poacher, immersion blender, etc.), and food storage (foil, parchment paper, saran wrap, etc.), I definitely need more than one drawer. What should I do? Put a dresser in the kitchen?
Get a food storage shelving unit? Help readers! I would love to hear your advice.