Hibiscus Sparkling Wine Cocktail
End the Night With Sparkling Wine and Hibiscus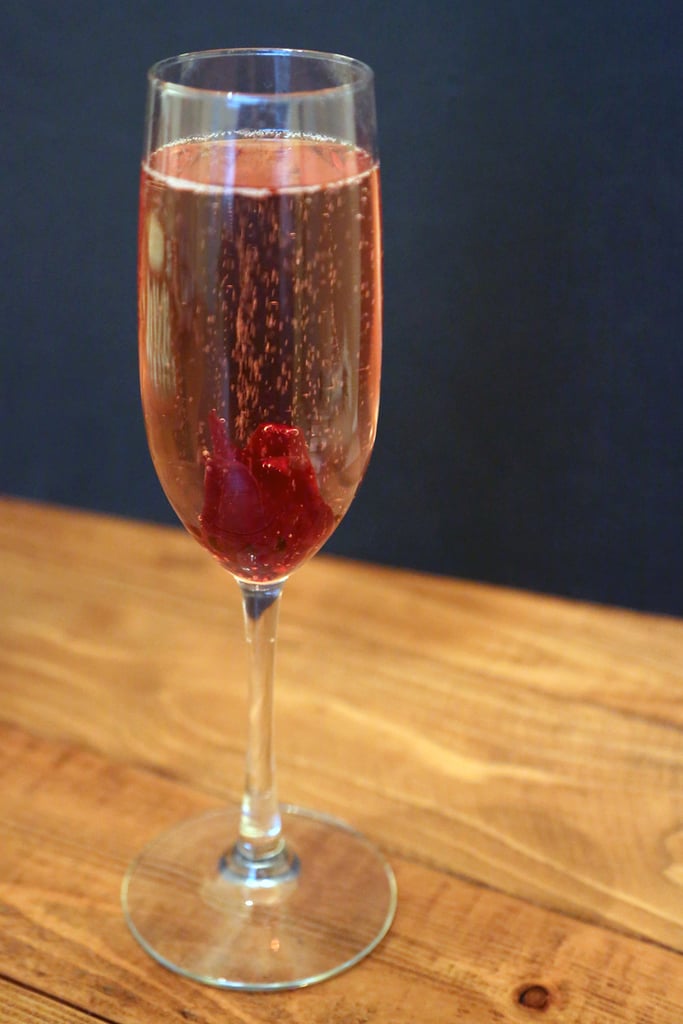 For Valentine's Day, why buy a bouquet when you can treat your sweet one to a bottle of bubbly with wild hibiscus flowers? Dress up your sparkling wine by garnishing it with a hibiscus flower in syrup. As the flower blooms and reconstitutes in the bubbly wine, it imparts a rose-colored hue. Beyond acting as a stunning garnish, the hibiscus offers a hint of sweetness and floral flavor to the sparkling wine.
Once you've finished the glass, be sure to try the flower; it's entirely edible and tastes similar to rhubarb and raspberries, with a texture reminiscent of fruit leather. End the night with a kiss by drinking sparkling wine and hibiscus.
Hibiscus Sparkling Wine Cocktail
From Anna Monette Roberts, YumSugar
Notes
For a sweeter beverage, spoon 1 or 2 teaspoons of syrup along with the hibiscus flower to the bottom of the flute before filling it with sparkling wine.
Directions
Carefully drop one hibiscus flower in the bottom of each Champagne flute. Fill with sparkling wine.
Serves up to 6.
Information
Category

Drinks, Cocktails

Cuisine

North American