The History of Panettone
A Slice of Panettone's Story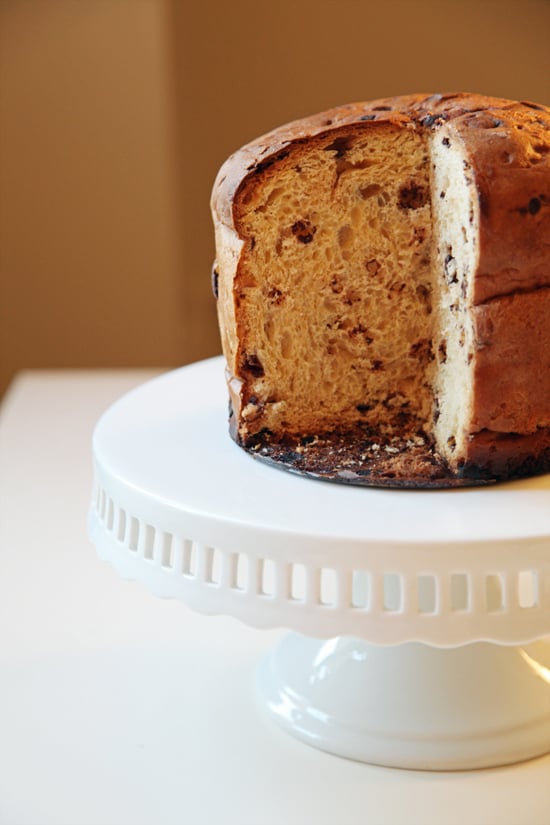 Panettone: Italians consider it a Christmas staple and American grocery stores stack it in enormous displays during the Christmas season, but what's the story behind this seasonal Italian fruit and nut bread? Panettone is said to originate from the Italian word panetto, or a small loaf cake. Early written records call it pane di tono, or "luxury cake," which is fitting for this rich, brioche-like bread made with butter, eggs, milk, currants, orange zest, and nuts. Panettone typically undergoes hours of proofing and rising to give the bread its distinguishable tall, rotunda-like shape and fluffy, light texture.
Originating in Milan, Italy, it seems the leaven cake dates back to Roman times, and written proof linking the bread to Christmas goes back to the 18th century. It wasn't until the 20th century that commercial bakers decided to make panettone in large-scale batches, thus driving down the prices and increasing panettone's popularity as a Christmas gift. Many Italians gift loved ones panettone during Christmas and New Year's, and it's such a huge symbol of Italian culture that the country is undergoing efforts to stamp authentic Italian panettone products with a controlled designation of origin tag, as Brazilian-made panettone is more readily available in the United States.
It's not uncommon for the average Italian family to end up with more panettone than it knows what to do with. When guests visit during the holiday season, a loaf will often be brought out and served with sweet wine or coffee. Some Italians serve the slices with a dollop of mascarpone cheese. Boxed panettone lasts quite a while, but it's easy to freeze for later (or even next year!). The spongy, dry quality of the bread makes leftovers ideal for French toast or bread pudding.
Have you had panettone, and if so, what's your go-to brand?
Photo: Nicole Perry