History of Starkbierzeit and Doppelbock Strong Beer
Strong Suds: A History of Starkbierzeit and Bavarian Doppelbock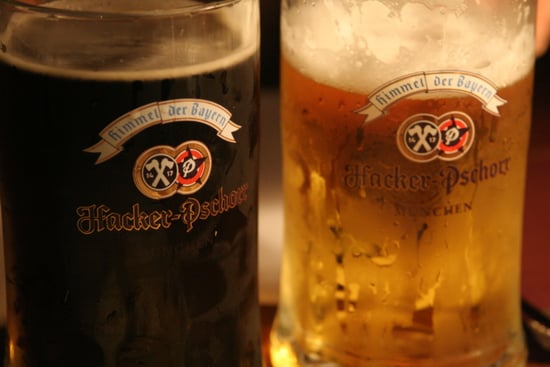 In New Orleans, revelers celebrate one last hurrah before the Lenten season during debaucherous Mardi Gras, but in Munich, there's less of a need to blow off steam thanks to Starkbierzeit, or "strong beer season." Each March, breweries in the region churn out doppelbock, a high-alcohol, intensely rich and malty brew, in celebration of the 17th century monks who created it. Characterized as Oktoberfest minus the tourists, Starkbierzeit isn't highly publicized, but the beer it honors has quite a following in Germany and in many other parts of the world. Ready to drink in some strong beer fun facts? Just read on.
Bock was developed originally in the 14th century in Einbeck, Germany, but due to their Bavarian accents, Munich residents pronounced the name "ein bock," which translates to "one goat." The name "bock" stuck, and to this day many breweries include a picture of a goat on their bottle labels.
Upon their arrival in Munich in the early 1600s, the Paulaner monks began brewing a strong bock based on an old Benedictine process. But come Lent, when the monks were forced to swear off solid foods, they concocted an extrastrength version that would nourish them through Easter. This double bock (or doppelbock) became popular among the townsfolk, who also began to look forward to Lent thanks to this malty treat!
The monks dubbed their doppelbock "Salvator," or "savior," because it carried them through the hunger pangs of Lent. Salvator Doppelbock is still brewed today at the Paulaner Brewery, and in homage to the original, other breweries use the "-ator" suffix in their names, such as Augustiner's Maximator, Lowenbrau's Triumphator, Spaten's Optimator, and Unions-Bräu Haidhausen's Unimator.
With a capacity of 5,000 reveling souls, the Paulaner Keller beer hall is the center of Starkbierzeit celebrations, but all Munich beer halls join in the fun with singing, dancing, performances, and plenty of the famous malty beer.
Though true starkbiers must be made in Munich, plenty of breweries around the world now produce their own take on this Bavarian favorite. One of the most popular is brewed right here in the US in the form of Samuel Adams Double Bock.
Starkbiers have a minimum alcohol content of seven percent, so while the title of best strong beer may be up in the air, all festival goers agree that it packs a punch!
Have you ever had a starkbier or a double bock?