History of West Coast Cuisine
An American Food Atlas, Part III: West Coast and Pacific Northwest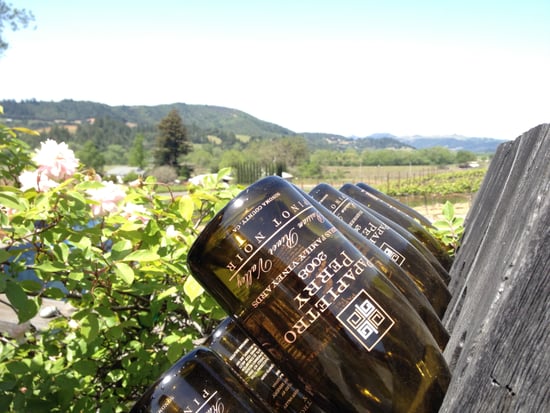 The Deep South may be renowned for utilizing pantry items like molasses, butter, and sugar, but the West Coast is famous for having its foodways at its fingertips. This includes seasonal produce from a few hours inland, ideal conditions for vineyards, pastured animals that provide meats, cheese, milk, and eggs, and — particularly in the Pacific Northwest — fresh seafood from the nearby ocean. Keep reading to learn more about the predominantly casual culture and rustic, often simplistic expression of food on the West Coast.
California Cuisine
The 1970s saw the birth of California cuisine, the simple preparation of fresh, local, and sustainable ingredients, as well as a new attention to California wine, thanks to the 1976 Judgment of Paris. The notion of California cuisine — now a popular trend around the world — was popularized by Berkeley chef Alice Waters, whose dishes showcased not the kitchen technique, but the unadulterated ingredient itself. This style of cuisine played a heavy role in the organic, local, and slow food movements, and today, it's almost standard for menus in Seattle, Portland, San Francisco, and Los Angeles to give specific information on the sourcing of the produce and meats, often going as far as including the heirloom varietal and farm name.
Baja Bill of Fare
Head due south, and you'll encounter a different type of Cali cuisine entirely. Southern California has its own specialty dishes, thanks to hot, sunnier climes, and a casual surfside culture. Largely in part because of celebrity chefs like Wolfgang Puck, the 1980s and 1990s saw the proliferation of California-style pizza, which focused on wood-fired pizza adorned with unconventional toppings like barbecue chicken or smoked salmon.
Another can't-miss in Southern California is the beachside-influenced "Fresh Mex" Mexican cuisine. Thanks to the Golden State's bounty of Central Valley avocados and its proximity to Mexico, specialties like fish tacos and "Baja-style" burrito and taco chains began to dot the left coast and eventually reached the rest of the country.
Northwestern Food Territory
In the northerly states of Oregon, Washington, and Alaska, seafood season lasts most of the year, thanks to cooler ocean waters. Here, it's impossible to ignore the abundance of of salmon, dungeness and king crab, clams, oysters, and other fruits de mer. Unlike the seafood of the Atlantic seaboard, many of the dishes have a significant Native American and Asian culinary influence, like salmon grilled on a cedar plank, or sesame and soy-marinated sea bass.
There's a whole lot to love about West Coast and Pacific North Coast cuisine. What foods do you most associate with this region?
—Additional reporting by Susannah Chen