Holiday Brunch
Plan a Blowout Brunch For the Family — No Stove Top Required!
When everyone's in town for the holidays, that calls for a special blowout brunch. Since you're probably still recovering from the large feast, forget about standing over the stove, making batch after batch of pancakes and eggs. Instead, select recipes that are a breeze to make and require little prep. And since there are so many mouths to feed, choose dishes that can easily be made in large batches. Here are a few of our suggestions.
Pumpkin Spice Latte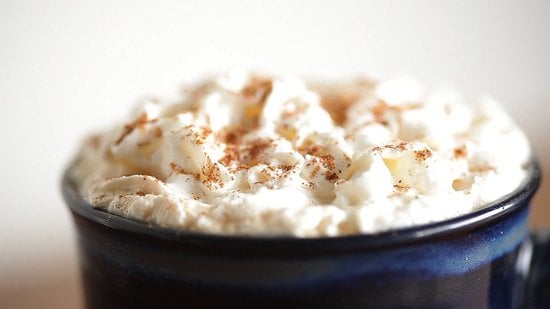 No fancy equipment is required for a homemade pumpkin spice latte. Heat up milk and pumpkin in the microwave, then blend the two to create a frothy top for your coffee. It's a special way to drink coffee during brunch, and the alluring scent from the spices will convince the family that no one will need to venture out to satisfy a Starbucks fix.
Mimosas Three Ways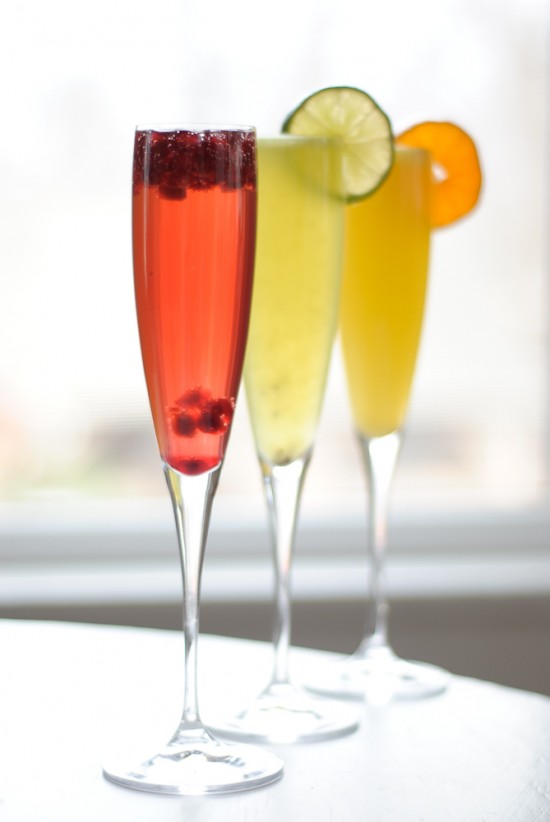 For the adults of the household, serve bottomless mimosas three ways: with pomegranate seeds and pomegranate juice, lime slices and lime juice, and orange wedges and orange juice.
Blueberry Cornbread Muffins


When pancakes and waffles are too much trouble, opt for blueberry cornbread muffins to please the sweet tooths of the family. The cornmeal adds an unexpected texture, and the blueberries pop with every bite to reveal their sweet berry juices. You can always use frozen blueberries or experiment with other fruits like dried cranberries or fresh cranberries, soaked in orange juice overnight.
Winter Fruit Salad

Combine a simple fruit salad made of seasonal Winter fruits like pomegranate, orange, and kiwi.
Baked Eggs in a Ham Shell


Rather than making run-of-the-mill scrambled eggs, bake your eggs in salty ham shells, using a ramekin to hold their shape. Each person can personalize the shells by adding cheese, aromatic vegetables, and vegetables to his or her liking.
Fingerling Potatoes


Fingerling potatoes are naturally buttery in flavor and texture, plus their small size makes them easy to cut and faster to cook. If you prefer them crunchy, roast them in a 400ºF oven for 30 to 40 minutes or until they develop brown edges and are tender on the inside.
Vegetarian Baked Eggs


If anyone in the household is meat-free, prepare this baked eggs in a cinnamon tomato sauce, topped with long shavings of pecorino romano.