Holiday Pinterest Giveaway | December 2013
Share Your Holiday Pantry Essentials For a Chance to Win $1,500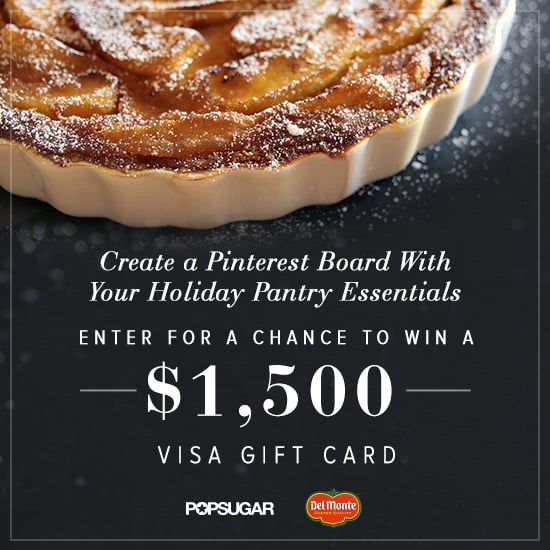 How crucial is good food to the holiday season? Let us count the ways. The revered green bean casserole you bring to Mom's every year. The convenient stockpot meal you can count on after a long day at the mall. The emergency cheese-and-cracker stash you keep for last-minute visitors. And the cookies . . . oh, the cookies . . .
We're not joking when we say that even more important than your wish list for Santa is a well-thought-out grocery list, one that ensures your kitchen can rise to any occasion the season brings. Tell us which essentials you can't live without from Thanksgiving through New Year's — you could win $1,500 courtesy of Del Monte, so you can stock your pantry to the max!
Here's how it works:
Create a board on Pinterest, and use #HolidayPantryEssentials in the description.
Pin your must-have holiday recipes, like Del Monte's Classic Green Bean Casserole, to the board using the hashtag #HolidayPantryEssentials in the description.
Submit your board URL on the entry page here, and you'll be entered for your chance to win!
And don't forget to click on the hashtag to check out your fellow entrants' pins. See how your pantry essentials stack up to others, discover new recipes, and find plenty of delicious inspiration to get through the season.