Holiday Toffee Desserts
What to Do With Extra Gifted Toffee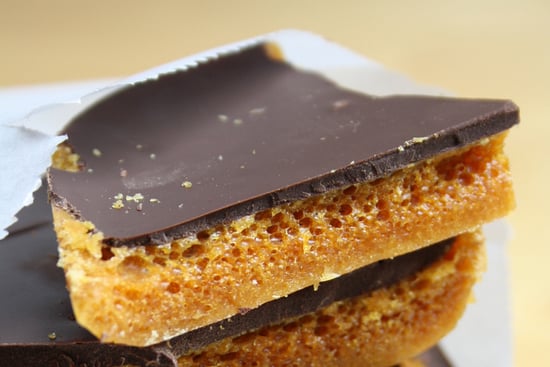 Neighbors, friends, and families exchange numerous sweets over the holidays, and it's not uncommon to end up with multiples of the same dessert — especially toffee. Because toffee contains butter, which eventually spoils, and nuts, which go rancid after a few months, you will want to eat your toffee up by Valentine's Day. Here are five things you can do with toffee, so you don't grow bored of eating it!
Crumble the toffee pieces on top of buttercream frosted cakes or cupcakes.
Liven up a classic brownie recipe by mixing in toffee bits instead of chocolate chips in the batter
Top your coffee or hot chocolate with whipped cream and sprinkle with toffee.
Freeze the toffee for up to four months in an air-tight zip-lock bag. The toffee might soften up over time, but the nuts and butter will maintain their freshness if kept frozen.
Ever had the problem of too much toffee bark? Tell us what you did with it.
Source: Flickr User Noema Pérez