Holiday Wine Deals
For the Best Wine Deals, Now's the Time to Buy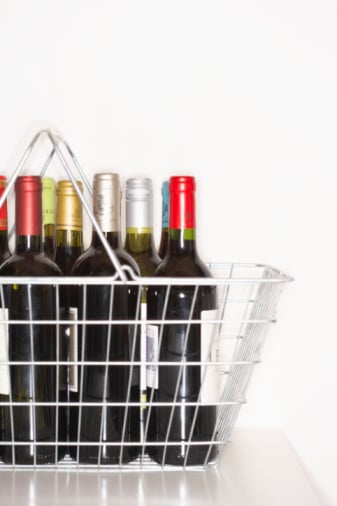 Sure, Black Friday and Cyber Monday are over — but for all you wine lovers out there, you should know that right now's still the time to get the best beverage deals.
According to Ray Isle, executive wine editor for Food & Wine, when it comes to Beaujolais — especially Beaujolais Nouveau! — you should buy it right after Thanksgiving. Beaujolais Nouveau, that unaged red that's the first of the harvest in the northern hemisphere, is most anticipated when it's first released the third Thursday of November, and its bright, fruity flavors make it a popular part of the Thanksgiving meal. But Beaujolais Nouveau, which is meant to be enjoyed immediately, shouldn't be kept into the New Year, so it's quickly marked down to keep it flying off shelves.
You might be surprised to hear that bubbly is discounted this time of year, but according to Isle, sparkling wine has major discounts during the holiday season as well. The important thing to note is timing: "There are big Champagne markdowns until two weeks before Christmas," he reminded me at a New York City Wine & Food Festival seminar.
With so much holiday entertaining on the horizon, it makes sense for many of us (myself included!) to stock up now. Where have you spotted wine discounts recently?