Hollywood Inspired Cocktails With Champagne
Toast to the Oscars: 4 Hollywood-Inspired Champagne Cocktails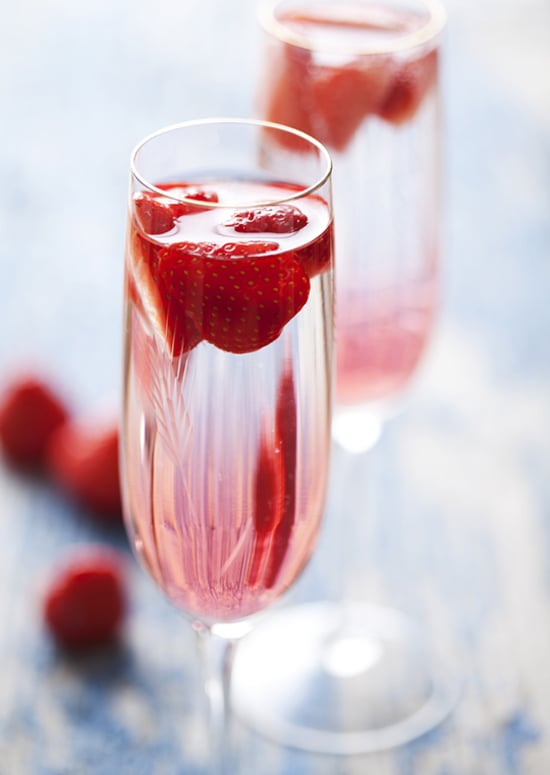 Looking forward to watching Seth MacFarlane ham it up for the Oscars this weekend? If you're tuning in, then you might as well celebrate the award show's 85th anniversary by ringing it in with a few drinks.
Toast to the show's winners and nominees with one of these four Hollywood-inspired sparkling cocktails when you read more.
Jayne Mansfield
Muddle four strawberries in the bottom of a shaker, and then fill with ice cubes. Add 1 oz. aged rum, 1/4 oz. simple syrup, and 1 oz. strawberry liqueur. Shake then strain into a Champagne flute, topping with your favorite bubbly.
Pretty Woman
Pour 1 oz. Grand Marnier and 1-1/2 oz. chilled cranberry juice into a martini glass. Top with well-chilled Champagne (or sparkling wine), and garnish with an orange twist and sprig of mint.
Here's Looking at You, Kid
Place 2 teaspoons sugar in the bottom of a Champagne flute, and mix with 2 oz. blood orange juice and 2 teaspoons freshly squeezed lime juice. Top with Champagne or sparkling wine, and garnish with a lime wedge.
Marilyn Monroe
Mix together 1 oz. apple brandy with a dash of grenadine in a Champagne flute. Top with your favorite chilled bubbly, and serve.