Homemade Aquavit Recipe
12 Days of Edible Gifts: Homemade Aquavit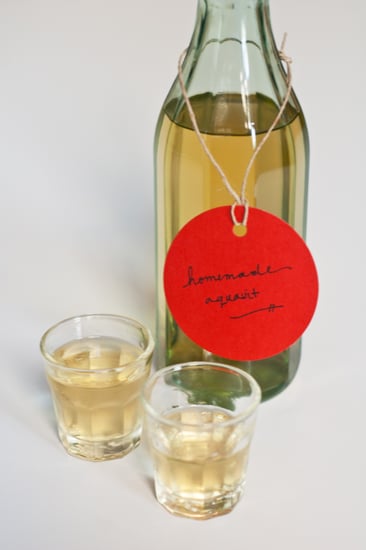 Strawberry-infused tequila, Irish cream, limoncello, and gin: if ever there's been a DIY spirit, we've made it. What, I pondered, could we tackle next?
When the Scandinavian food trend hit tables this year, the answer dawned on me: aquavit! This time-honored Norwegian spirit — infused with the flavors of spices such as coriander, caraway, fennel, and dill seed — seems oh-so-festive for the holidays. Make a batch for your friends, then hoard a bottle for yourself! For full effect, serve it chilled in shot glasses with smoked salmon with dill, rye crackers, and other Nordic fare. Skål!
Read ahead for an easy homemade aquavit recipe.

Ingredients
3 tablespoons whole coriander seeds
2 tablespoons fennel seeds
1 tablespoon caraway seed
1 tablespoon dill seed
1 liter vodka
6 whole black peppercorns
2 whole cloves
Directions
With a mortar and pestle, lightly crush the coriander, fennel, caraway, and dill seeds.
In a large, airtight glass container, combine the vodka with the crushed spices, peppercorns, and cloves. Cover and let stand at room temperature for 2 weeks, gently shaking the jar every 2 or 3 days. Strain the vodka into 4 clean 8-ounce glass bottles. Discard the spices.
Makes 4 bottles.
Information
Category

Other, Drinks

Cuisine

Other