Honey Recipes
Honey: The Buzz About Nature's Sweetest Nectar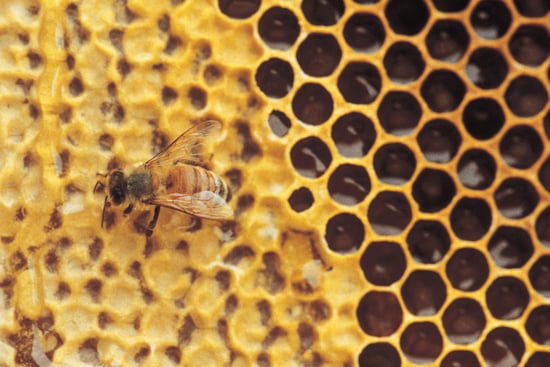 Some people can eat honey by the spoonful while others are put off by its unique sweet taste, but regardless of how you feel about honey, there's no denying the fact that it has been an important ingredient throughout history. Since ancient times, honey has been a cherished ingredient; during the Jewish holiday of Rosh Hashanah, it's used to symbolize a sweet new year. It's also been praised throughout history for its antibacterial and antifungal properties, along with other health benefits.
Honey is actually a natural sweetener made by bees for their own consumption: bees collect nectar from various flowers, then deposit them into the cells of the beehive. The viscous consistency of honey is achieved by the ventilation from the fluttering of their wings. How cool is that? Keep reading for some honey tips.
Selection and Storage
When it comes to taste, not all honey's created equal; its flavor is determined by which flower the bees collect nectar from, such as clover, lavender, acacia, or even thyme. Darker-colored honeys tend to have a stronger flavor, and raw honey — which hasn't been pasteurized or processed — is believed by many to be the most nutritional choice available.
Maximize honey's shelf life by sealing it in an airtight container that's been stored in a cool, dry place. If you find that it's crystallized, bring your honey back to life by putting the container in a pot of gently simmering water, or by removing the container cap and placing the jar in the microwave on medium for 30 seconds to 1 minute.
Recipes and Preparation Ideas
Tell us, how do you feel about honey? If you have a favorite type of honey, what do you use it for, and how do you highlight it in your cooking?