Hostess Tip: Inform Neighbors About Your Party
Simple Tip: Inform Neighbors About Your Party
The first time I hosted a big party in my very own apartment, I was 20 and lived in Spain. A lot more people than I expected showed up, and what with the noise and coming and going, many of the neighbors called the cops to complain. I learned my lesson the hard way and since then, I always let my neighbors know I'm hosting a party — before the event begins.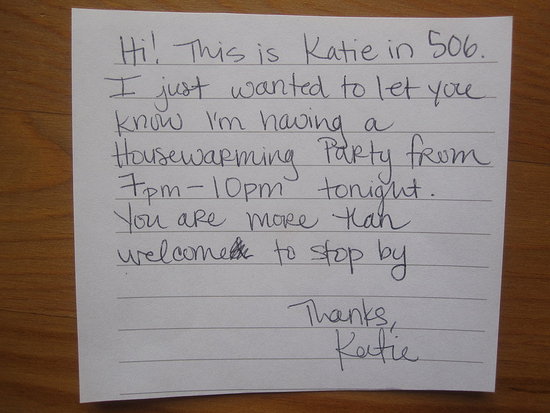 When writing this sort of note include your apartment number and the start and end time of the party. You could also extend the invitation to your neighbors, chances are they won't come. Then, place the note in a visible area where they will see it. I promise that if you do this, your neighbors won't complain, just be sure to end the party at the time specified in the note.
Do you have a tip for dealing with neighbors when hosting a party? Share it with us below!