I pretty much adore anything coconut, so when a lactose-intolerant friend introduced me to her version of hot cocoa, made with powdered coconut milk, I became obsessed.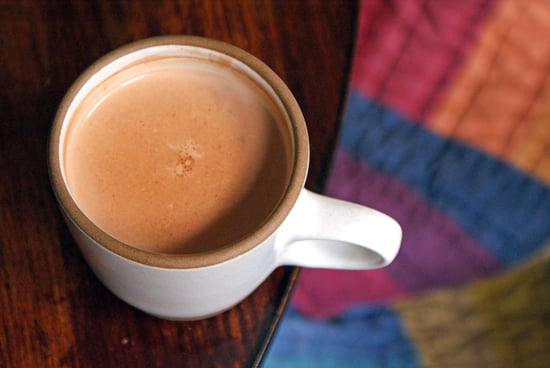 Believe it or not, I'm usually lukewarm on hot chocolate, but I've fallen in love with this "cocoa-nut" recipe. The basic makeup comes from Alton Brown, just swapping powdered coconut milk for powdered milk and subtracting the cayenne, since I think it would clash with the coconut.
Even if you only fill your mug a quarter of the way with the mix and just add water instead of hot milk, this cocoa is creamy, rich, and irresistible. Serve up a couple of cups for a Valentine's night in, and even add a nip of liquor if that's your thing.
Here's how to make it.
Ingredients
2 cups powdered sugar
1 cup cocoa (Dutch-process preferred)
2 1/2 cups powdered coconut milk
1 teaspoon salt
2 teaspoons cornstarch
Hot water
Directions
Combine all ingredients in a mixing bowl and incorporate evenly. In a small pot, heat 4 to 6 cups of water.
Fill your mug half full with the mixture and pour in hot water. Stir to combine. Seal the rest in an airtight container, keeps indefinitely in the pantry. This also works great with warm milk.
Makes 5 1/2 cups dry mix.
Information
Category

Drinks, Hot Drinks