How to Bake Better
Tools of the Trade: Baking Scale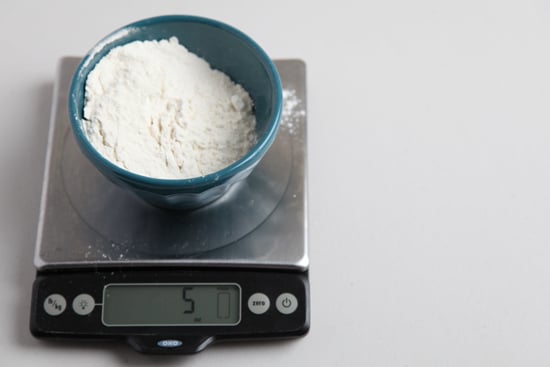 Some might call me crazy, but when I plan on cooking, I often travel with my scale in tow. Sure, I could use measuring cups and spoons — a staple in all but the least cooking-savvy households — but measuring by weight not only ensures accuracy; it also streamlines the process of baking.
Read on to learn three reasonings behind my love affair with this tool.
Weight measurements are often more accurate than volume. For example, a cup of all-purpose flour, depending on who's measuring it and their technique for doing so, can weigh anywhere between four and six ounces. If a cake recipe calls for three cups of flour, that could mean that the measured flour would weigh between 12 and 18 ounces, a whopping six ounces differential, or more than a cup's worth of flour! Naturally, if your measurement is drastically different than what the author of the recipe intended, then your results will be less than ideal.
When using a scale, cleanup goes faster. I measure all the ingredients directly into the bowl, pan, or other cooking vessel and simply tare the weight between additions, rather than dirtying a pile of measuring cups.
Most foreign and many gluten-free recipes give weight measurements, and some don't bother including the volume equivalents. Having a scale affords the opportunity to easily prepare foreign recipes without the hassle of conversions.
My preferred scale (pictured above) is from OXO ($50). It easily toggles between American and metric measurements, can handle weights as small as a gram or as great as 11 pounds, and has a pull-out screen, which comes in handy when measuring into a large container that might otherwise obscure the view of the reading. A quick note: don't store anything particularly heavy on top of your scale, as this can damage the calibration.