How to Buy Shrimp
Briny Business: How to Select Shrimp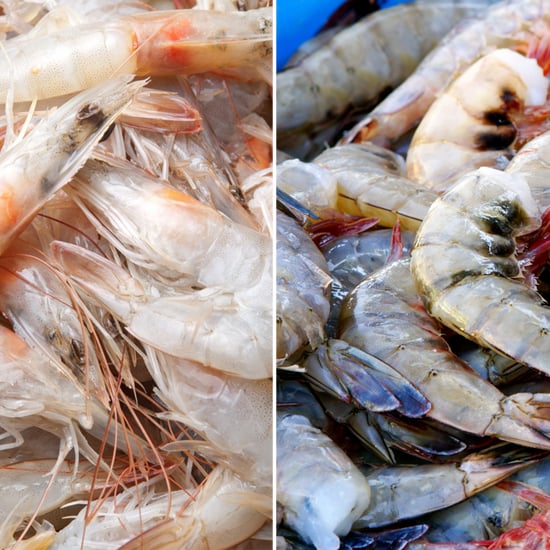 Shrimp's briny-sweet flavor, satisfyingly snappy texture, and ease of preparation (few foods cook up faster) make it a perennial favorite. Whether the crustacean's final destination is an easy appetizer or expedited étouffée, keep these crucial guidelines in mind the next time you hit the seafood counter.
What to Know About Shrimp
Avoid purchasing shrimp from Southeast Asia, as the regulations on shrimp farming and harvesting are far less stringent than American standards. Look for sustainably farmed US shrimp or those that are wild caught using traps in Canada or the US. For an in-depth look at the sustainability of different shrimp options, consult the Monterey Bay Aquarium's Seafood Watch guide.
Like all seafood, shrimp should smell of the ocean — briny and sweet, like seaweed — and not off-putting or "fishy" in any way. Particularly avoid any that smell of ammonia.
Eschew labels such as "jumbo" and "large," as these are often inconsistent. Instead, refer to the count number: this is presented as two numbers that indicate the range of how many shrimp of this size will make up one pound. For example: 16/20 indicates that there are 16 to 20 shrimp in one pound. Keep in mind that the smaller the count number is, the larger the shrimp will be (16/20s are among the largest).
Most shrimp are previously frozen, as they are exceptionally perishable. If done properly, freezing causes little damage; therefore shrimp are a particularly good candidate to buy in their frozen state. Likewise, don't shy away from those labeled as previously frozen.
Larger shrimp should be deveined (meaning that the "vein" or digestive tract is removed). You can do this yourself at home or ask the fishmonger to do so. It's OK to skip this step with smaller shrimp.
Most shrimp are sold headless in the US, but if you can find head-on shrimp, snap them up. These will have a more robust flavor, but be extra critical of their freshness and careful with storage, as they will perish more rapidly than their headless counterparts.