How to Buy a Wok
What to Look For in a Wok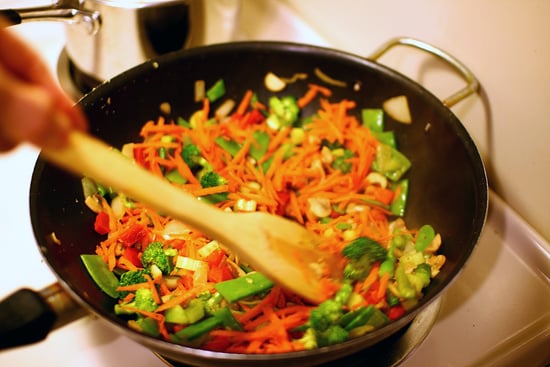 Enjoy cooking Chinese at home, but want to take your skill set to the next level? Then get yourself one of China's most integral cooking tools: a wok.
"A wok is essential to Chinese cooking," said Ching-He Huang, host of the Cooking Channel's brand-new Easy Chinese: San Francisco. But, she warned me, it's just as important to find the right version for you, as there are many different selections on the market. Here's what to look for.
A single handle. Look for one with a good bamboo handle. "Woks with two handles aren't easy to lift, and it's all about timing," Ching explains. "I like to use one hand to take my hand off the fire if necessary."
A wok you can season yourself. "You should always have to season the wok yourself," she says.
Carbon steel material. Ching prefers carbon steel woks to anything else out there on the market. "You want to be able to toss easily, and cast iron versions can be heavy," she cautions.
A flat bottom. "Even with an electric stove in your home, you can stir-fry — just use a flat-bottomed wok," Ching says. In the case of most Western-designed stoves, a flat-bottomed wok will ensure more even heating.
Worried about screwing up your stir-fries at the start? Don't worry; you likely will. "You'll probably either burn or stew your food in the beginning — but with enough practice, it becomes second nature," Ching reassures. Do you own a wok?
Source: Flickr User Martin Cathrae