How to Choose and Cook Honeydew
In Season: Honeydew Melon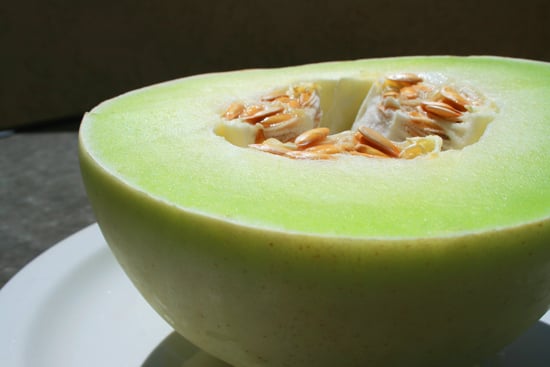 While honeydew is categorized as a Winter melon, it's actually at its tasty peak during the Summer months. The sweet, refreshing flesh of honeydew pairs perfectly with the warmer weather, and because of its cooling effect on the palate, it's one of the favorites at the farmers market that I look forward to all week long.
When choosing, make sure to select honeydews that are nearly spherical and feel heavy, with a waxy skin. After you cut your melon, make sure you remove all the skin and scoop all the seeds out of the pumpkin-like center. Whether you cut it into cubes, slices, or take a melon baller to get a little fancy, this sweet tasty fruit is one of the best early-Summer treats straight from the Earth. Looking for a little recipe inspiration? Keep reading for honeydew melon recipes.
Do you love honeydew? What's your favorite way to enjoy this yummy fruit?