How to Choose and Cook Mustard Greens
In Season: Mustard Greens
If you've never tasted mustard greens, then it's time to get acquainted with this tasty, peppery vegetable. First discovered in the Himalayas in India, mustard greens have become an integral part of cuisine in Asian countries like Nepal, India, Japan, and China, but they're also a staple in some parts of the US! They're typically associated with the tasty, old-school favorites of the Deep South, but they're a delicious and healthy option for kitchens all over the country, since they're easy to grow and even easier to prepare.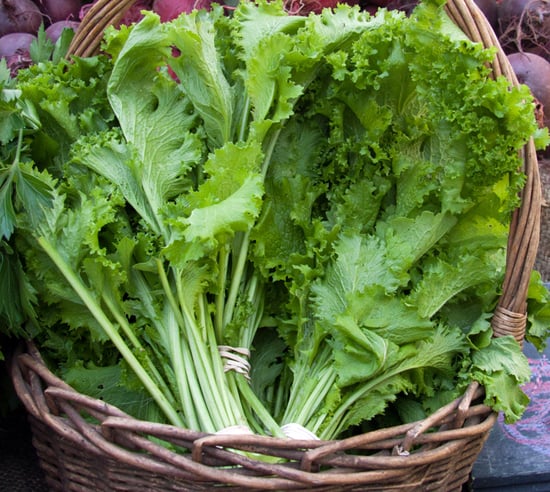 Whether you're going to enjoy them raw or cooked, when choosing mustard greens, the rule of thumb is to make sure to look for pretty green leaves without yellow spots or browned edges. Once you bring them home, put them in a fresh plastic bag, and remove as much of the air from the bag as possible. Keep them stored in the refrigerator, but be sure to enjoy the greens within three to four days for optimal texture and flavor.
Want to go beyond the basics and get some inspiration for how to use mustard greens now? Keep reading for a few fun mustard green recipes.
Time to dish! What's your favorite way to cook up mustard greens?
Source: Flickr User timsackton