How to Choose a Good Jam
What I Learned Judging Preserves For the Good Food Awards
We're eagerly anticipating the announcement of the winners at tonight's Good Food Awards (and to try all the exceptional winning products). In the meantime, here's an inside look at the judging process, as well as a few jam tasting tips.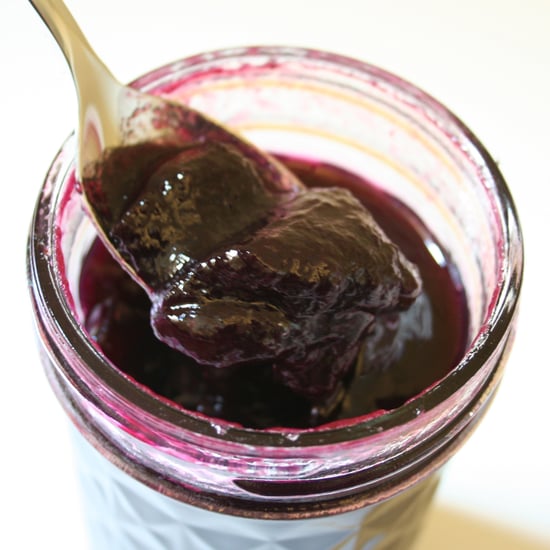 I hold onto the belief that sugar makes me sweet, and have long held a soft spot in my heart for jams, jellies, and fruit preserves. So, when I was invited to help judge the preserves category for this year's Good Food Awards, I signed up with no reservations.
As one of 28 judges for the preserves category, I was assigned to the western US states, and along with three other judges blind tasted more than 30 varieties of preserves from this bountiful region, including the usual suspects (jams, jellies, marmalade, and preserves) as well as vinegars, verjus, and even a dried fruit bar or two. And while I can't share the winners with you 'til after tonight — I don't even know who won our category as it was a blind tasting — I gleaned a few tips and tricks for analyzing what makes a truly ribbon-worthy preserve.
Keep reading for the (unofficial) guidelines that I've learned to use to distinguish between a preserve that's good and one that's great.
Top-line flavor balance. To make a canned preserve that keeps, one must add in a certain amount of sugar, as it acts as a preservative. That said, a preserve's flavor should go beyond one-note sweet. Many preserves makers add in citrus juice (citric acid in some cases) or a pinch of salt to help balance flavors, which can pose a conundrum of its own. An exceptional preserve should be balanced enough for neither the sweetness nor its acidity to be the top-line flavor (unless it's a citrus preserve or marmalade). Many contenders were docked for either being too sweet, tart, or bitter.
Proper consistency. This varies from category to category, but a preserve should neither be too firm nor too runny. Those that we tasted ran the gamut of textures, and we considered each within its product designation, with some losing points for having a texture similar to gelatin or a consistency so runny that it pooled off of the tasting spoon.
Degree of doneness. We were lucky to have veteran preserves maker Stephanie McClenny of Confituras in our judging pod; she could explain in detail what went wrong with a preserve that wasn't up to snuff. Aside from the above criteria, some preserves were grainy, overly dark, or too thin. Stephanie explained that these are all signs of a preserve that was either over- (the first two criteria) or undercooked (the last). Generally, the best preserves tasted like perfectly ripe, lightly sweetened versions of the fruit involved.
Cohesive flavor. Some preserves we tasted were as simple as a combination of fruit, sugar, and nothing else, whereas others had more esoteric flavor combinations. While many of these floral, herbal, spicy, alcoholic, or citrus additions were eye-opening, other times they overpowered the fruit, making for a preserve that only tasted of its secondary flavors, doing little to enhance the fruit's natural beauty.
For a fun exercise, gather together all of the preserves in your kitchen — better yet, combine forces with a foodie friend! — and taste each plain, keeping the above criteria in mind. You might be surprised to find what comes to light.
Photo: Anna Monette Roberts