How to Choose Live Crab
How to Choose the Perfect Live Crab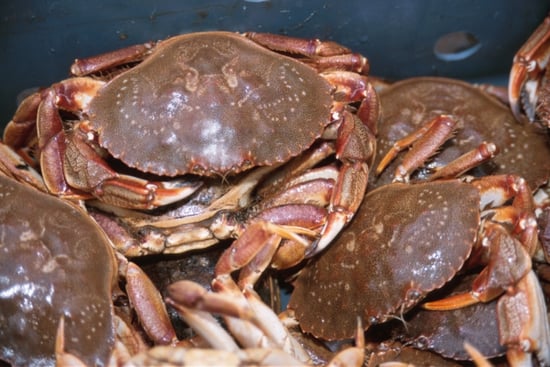 We're officially in the throes of West Coast Dungeness crab season, and there's no better way to celebrate than by purchasing a live or fresh-cooked crab, while the crustaceans are local and affordably-priced. But how do you know which live member to pick out from the crowd?
Mike La Rocca, who helms A. La Rocca Sea Food, a wholesaler that supplies fresh Dungeness to seafood restaurants like Bistro Boudin and supermarkets like Mollie Stone's, offers one critical piece of advice: look for a critter that's heavy. "The best way to judge if you're getting a nice, fresh crab is if it's got some weight when it's sitting in your hand. You should feel that pound and a half in your hands — then you know you're getting a crab that's full of meat and juice. If it's been sitting in a counter for a few days, it's going to lose its juice."
Also, the obvious: live crabs should be, well, alive. "If the crabs are alive, they need to be moving," La Rocca insists. For those of you comfortable cooking live seafood, how do you choose and prepare crab?