How to Clean a Spice Grinder
Quick Tip: How to Clean Your Spice Grinder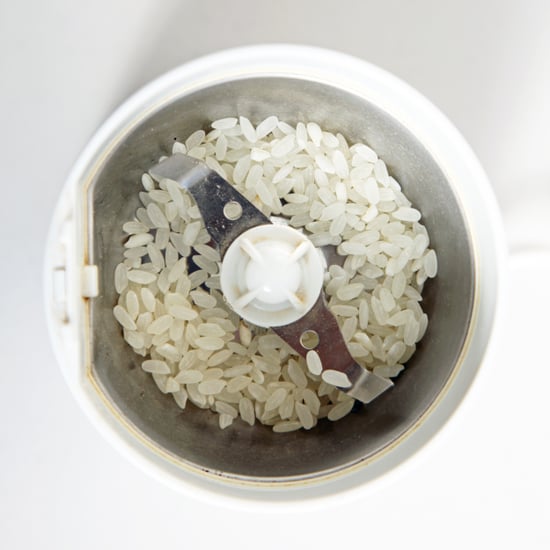 So you went out and bought a dedicated coffee grinder
to blitz up custom spice blends at a moment's notice (or even just grind pepper en masse), but now what? Sure, the prep work itself was easy (a mere push of a button) and your meal is undeniably more flavorful, but the residual scuzzy bits of spices aren't exactly the most intuitive to clean up as few grinders are dishwasher safe. Thankfully, only about a tablespoon of uncooked rice and 15 seconds separate you from cleaning bliss.
To clean your spice grinder:
Tap out any loose bits of spices still in the grinder, then add about 1 tablespoon uncooked rice to the grinder and process until powdery. The ground rice is abrasive and will loosen up the stuck-on spices and absorb undesirable odors.
Put the lid in the dishwasher (if dishwasher safe) and tap out the rice powder from the grinder body, then wipe out anything left over with a damp paper towel.
That's it! Do you have a dedicated grinder for spices?