How to Cook With Bamboo Shoots
Know Your Ingredients: Bamboo Shoots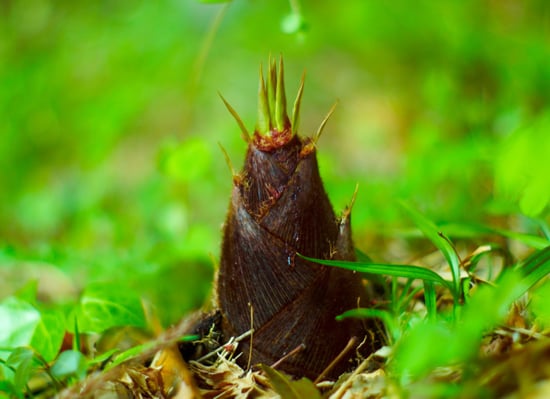 On my last trip to Tokyo, we hit up a tiny place known for its spicy tonkotsu ramen, those famous skinny noodles topped with a hearty pork bone broth. The guys behind the counter shouted a counting rhyme as they deftly assembled each element of each serving, and when my teeming bowl appeared before me, I was thrilled to see a heaping pile of seasoned bamboo shoots atop the noodles. It's Spring, which means that the crunchy shoots are once again in season, and I can't wait to simmer my own batch for some seasonal stir-fries and soups.
Bamboozled by this Asian ingredient? Keep reading to learn more.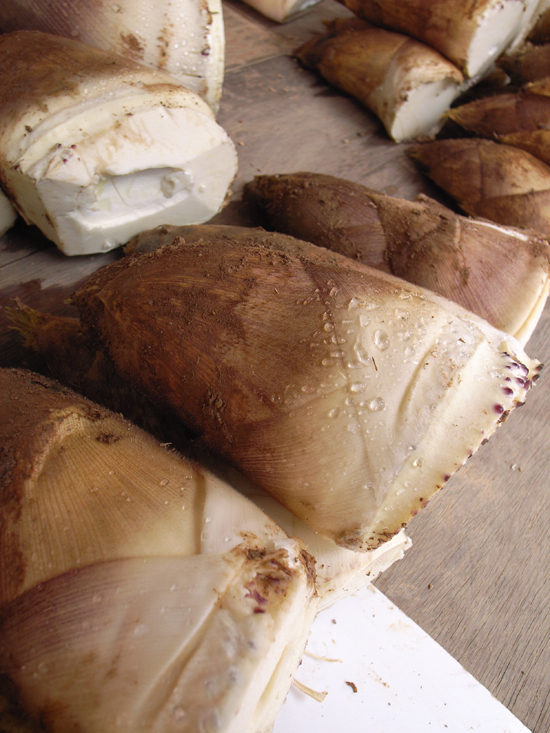 Bamboo shoots are the new growth sprouts of bamboo plants. They are harvested just when the plant breaks through the ground as they become too tough once the stalks begin to grow.
In Asia and in some areas of the US, fresh bamboo shoots are available, but they otherwise come canned, dried, or vacuum sealed in plastic.
The shoots must be cooked before eating because of their bitter taste when fresh. The canned and vacuum-sealed varieties are typically precooked.
In most cultures, simmering fresh bamboo shoots in water or sauce is the best way to release the bitter flavor.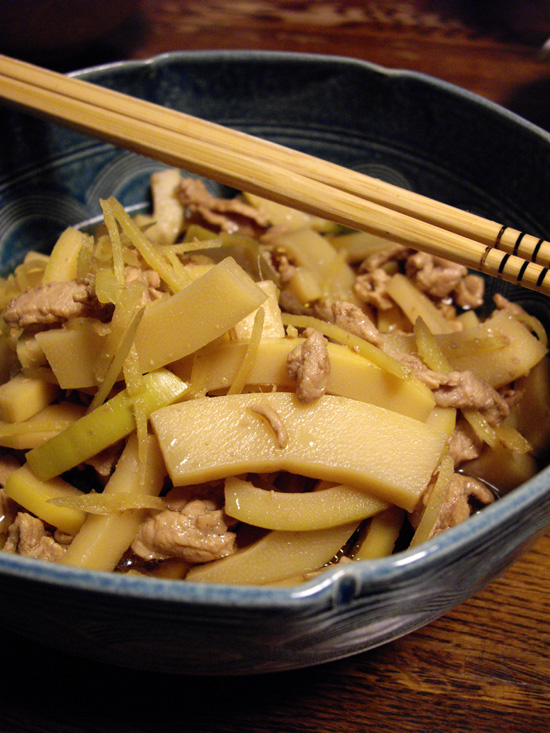 Regardless of whether you find bamboo shoots fresh or canned, they add a delightfully crunchy texture to so many dishes, and the shoots eagerly absorb the flavors in which they are cooked. Here are just a few ideas:
Simmer sliced bamboo shoots in dashi, soy sauce, mirin, and chili flakes for a crunchy ramen topping or tasty side dish.
Add sliced bamboo shoots to Indian or Thai curries.
Stir-fry sliced bamboo shoots with your favorite combo of meat and veg.
Pickle the shoots in rice vinegar, sugar, and a splash of fish sauce.
Top Spring greens with chilled julienned bamboo shoots, radish, carrots, and green onion, and drizzle with a sesame oil-rice vinegar dressing.
How do you like to use bamboo shoots?
Source: Flickr Users Joi, matsuyuki, and [puamelia]