How to Cook Fava Beans
In Season: Fava Beans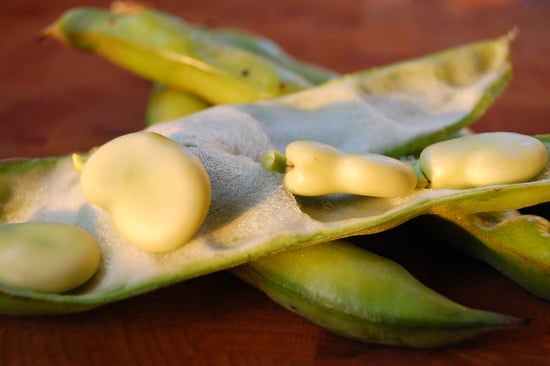 One sure sign that Summer is nearing is the appearance of fava beans, also known as broad beans, at local farmers markets. These light green beans, which almost look like an oversized version of edamame, are prized for their buttery, nutty flavor. They're also high in fiber, iron, and protein; low in sodium, fat, and cholesterol; and one of the easiest vegetables to grow. They are an early harvest vegetable, with roots in the Mediterranean that date back as far as biblical times. If you can get past their labor-intensive preparation, these creamy beans have the potential to become a regular at the table. Broad beans, demystified, when you keep reading.
These members of the pea family are at peak season now to July. Select firm, heavy pods that are free of markings and not too bumpy. Store them in a plastic bag in the crisper for up to a week. The most common way to prepare fava beans is to shuck the beans from the pod, blanch them, and peel the outer shell, revealing a bright-green, cooked bean. If the beans are young and tender, they can be grilled and eaten whole, too. Also:


Have you ever tried favas at a restaurant or prepared them at home? How did you enjoy them?
Source: Flickr Users twohelmetscooking and Robert Couse-Baker