How to Cook Fresh Chickpeas
Adventures in Ingredients: Fresh Chickpeas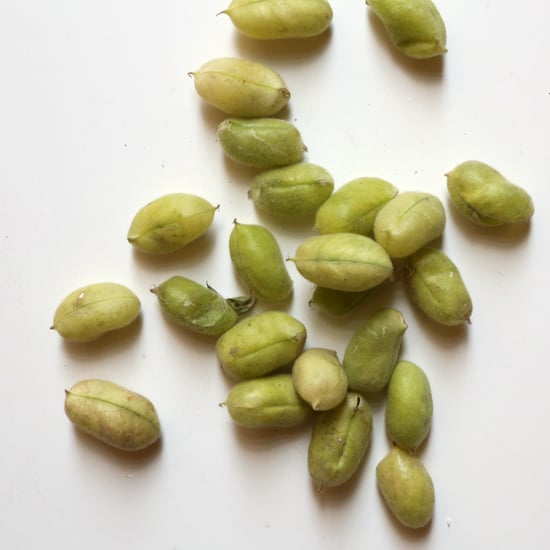 Black-eyed peas, soybeans, and favas are just a few fresh legumes that are easy to come by when the season's right, but the appearance of fresh chickpeas at my local Whole Foods both delighted and surprised me. At only a dollar a pound, I swiftly scooped up several handfuls of the hairy pods.
Unlike fava beans, which can be difficult to shuck, chickpea pods are thin and easy to snap in half, revealing the familiar chickpea, green instead of cream colored and ready for consumption. But beware: I found a pod with a caterpillar feasting inside. Yikes! Crack the pods on the table so you don't run the risk of contaminating your bowl of chickpeas.
Keep reading for a few simple fresh chickpea ideas.
I saved a few unshelled chickpeas and steamed them for about two minutes, edamame style. With the Mediterranean in mind, I drizzled olive oil over the steamed chickpeas and finished with a sprinkle of fleur de sel. The chickpeas have the same pleasant flavor and texture as Japanese-style edamame, and the bowl disappeared within minutes.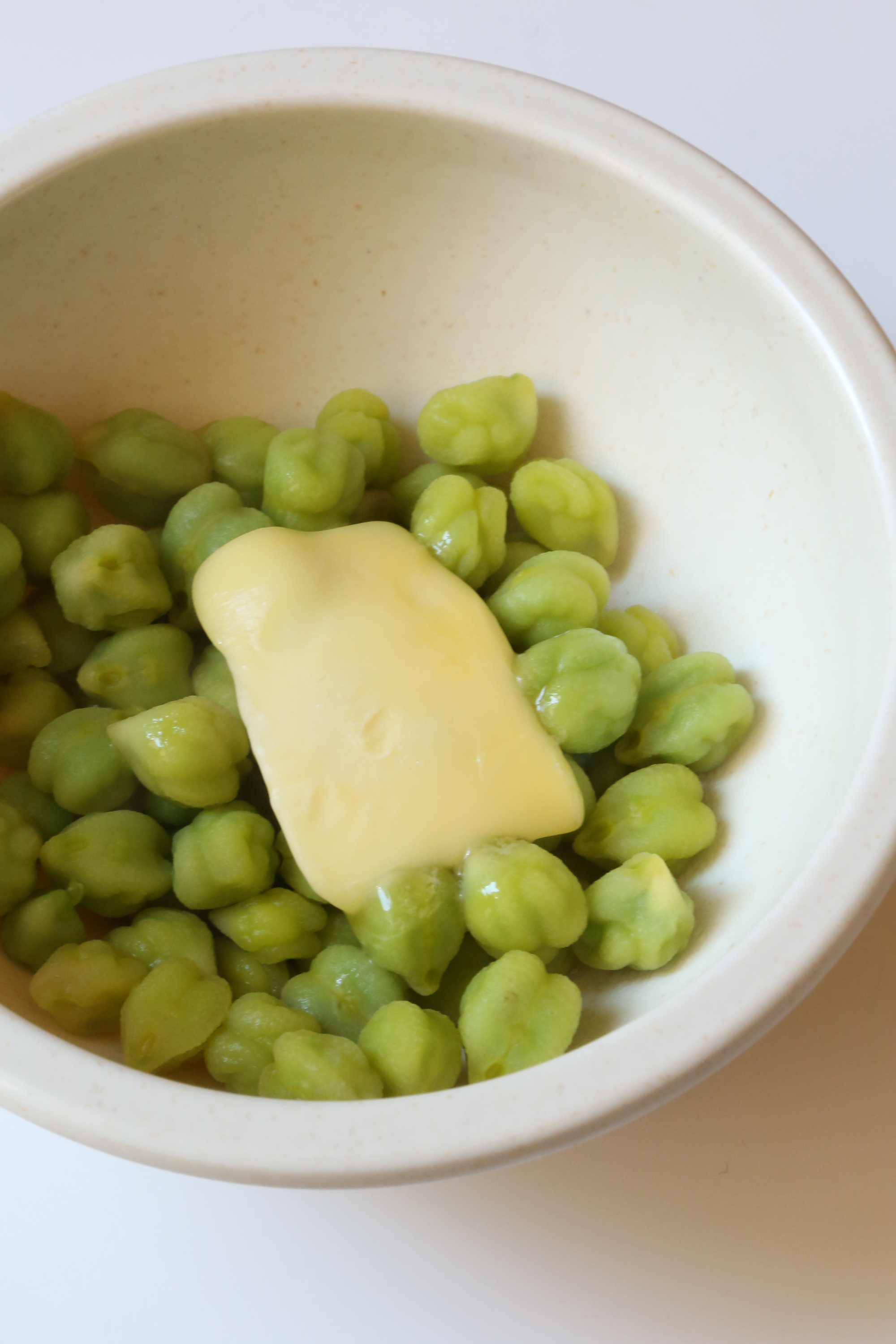 I shelled a few chickpeas, too, boiling them for about three minutes like English green peas, until they turned bright green and became slightly more tender. I finished them with a pat of salted butter. It made a pleasing side dish for dinner.
I loved both preparations of the fresh chickpeas, as they're more vegetal and crunchy than the dried or canned varieties. For Summer season, it's a lighter, fresher option, and I'd like to experiment with them in a salad, whipped into hummus, or tossed into pasta or rice. Have you ever had fresh chickpeas before? What is your favorite method of preparation?